Tortas Mexico defines real Mexican cuisine
Mexican food has been a significant part of California's food culture, yet it becomes difficult for one to judge a Mexican restaurant when it comes to originality. The taste of original Mexican food has been successfully captured by none other than Tortas Mexico, which has locations in Montrose, Tujunga and in Studio City.
Stuck between a huge Vons and a Japanese restaurant, the Montrose location has become well known for its consistency in quality and great taste.
Inside the restaurant is the vibe of Mexico given off from the delicious smells and colorful paintings hanging on the wall. Even the menu itself cannot get any better with its variety of choices. Tortas offers every kind of Mexican dish — from tacos, to burritos, to tostadas, and even to a fine line of seafood dishes as well.
One of the restaurant's famous dishes is the enchilada which is basically meat wrapped in tortilla served on a platter with rice and pinto beans, and then drizzled with a red or green sauce and cheese. Every Mexican restaurant offers enchiladas, but Tortas's enchiladas are the best simply because the ingredients themselves are authentic and every part of the dish is handmade. Another specialty is the ceviche salad, which is a simple seafood salad with avocado, tomatoes and onions sprinkled with salt and lime juice. This well-known dish serves as either a light appetizer or a refreshing main course for customers to enjoy.
Aside from their tasty dishes, Tortas's also has an interesting variety of beverages to choose from. The most unconventional drink on the menu is known as Levanta Muerto (Rising Dead). This bizarrely named drink consists of beets, apples, oranges, celery and carrots blended together to form a bloody red liquid. Although this beverage may appeal more to a vegan diet, it's still worth trying for it's good for the health and it can really make one feel more alive than ever.
Although this restaurant has a lot to offer, seating is an issue. Space is limited inside, especially on and after lunch time, so it's best to just order to go.
About the Contributor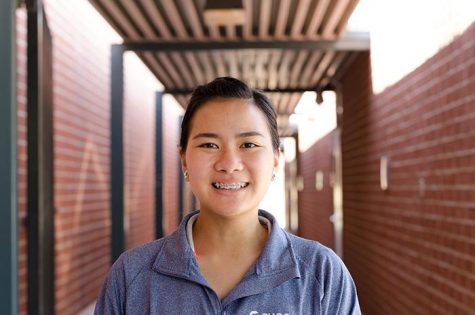 Eunice Ramilo, Photo Editor
Hobbies/Interests: photography, scrapbooking, traveling
Favorite Movie: Maleficent
Favorite Food: Ice Cream
Plans for the future: living a good life...