Mario brings Italy to Glendale
A little Italian corner market stands strong
Mario's Italian Deli and Market has been serving the best Italian food in Glendale since 1961, and is now celebrating its 55th anniversary. The menu includes a variety of Italian dishes. Whether it's an appetizer, main course or dessert, your tastebuds will be satisfied.
When I first walked into Mario's, I instantly felt as if I left Glendale behind and arrived in Italy. The sights, the smells, the employees and the restaurant environment itself make each customer feel welcome yet excited to get a taste of a country so far away.
One may feel overwhelmed as I felt, looking at the menu for the first time. First, hot plates. I recommend getting the meat tortellini which is served with garlic bread. The tortellini itself is handmade and the sauce carries that authentic Italian taste that ties the whole dish together.
Next up, pastas. For that, I recommend getting the spaghetti and meatballs. It may sound like one of those cliché Italian meals, but getting it from Mario's will make you think otherwise. Again, their meatballs are handmade every time, and the fact that they add in extra cheese inside makes all the difference.
After that, check out the subs, or "submarine sandwiches." Subs come in three categories: cold, hot, spicy and specialty. The best one by far is the hot pastrami, containing lettuce, mustard, your choice of cheese, and Italian pastrami. For about $9, this sub is well worth the money.
Finally, the pizzas. You can either create your own or stick with plain cheese or veggie. My family and I always order the veggie pizza for its great variety of ingredients. The pizza holds cheese, avocados, black olives, artichoke, onions and tomatoes, each one having a special part to a heavy and flavorful pizza.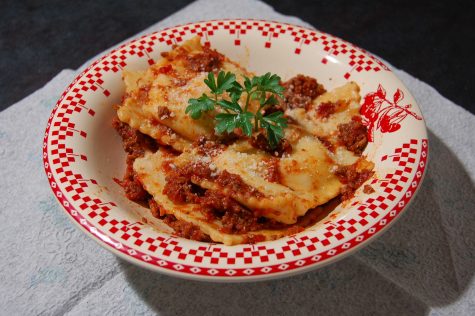 Salads and sides are not as popular, however. Dishes such as the antipasto, bean, macaroni and potato salads are delicious as well, but don't compare to the other full-on meals. Also, unlike the rest of the menu, their salads are usually not fresh, but are premade and refrigerated.
While the menu serves half of the store, the other half serves as an adventure in itself. Aside from ordering delicious food, I also like taking a stroll down the aisles of Mario's Italian market. From pasta, to pasta sauces, to pastries, to spices, and even to beverages, this special market sells anything that spells Italy. Through this, customers can take a piece of Italy home as they are inspired to dig deeper into Italian food culture.
Mario's Italian Deli and Market is the place to go to whenever the craving for Italian cuisine kicks in. It will be love at first bite, and don't be surprised if you end up coming back for more.
Address: 740 E Broadway Glendale, CA, 91205
Phone: 818-242-4114
Hours: 9 a.m. – 6 p.m. (closed on Sundays)
About the Contributor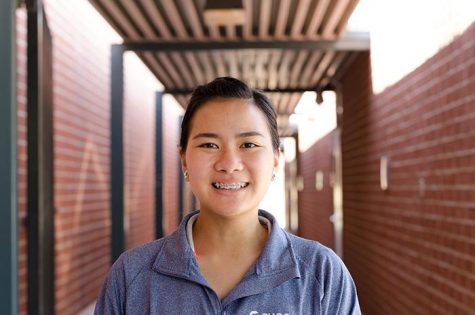 Eunice Ramilo, Photo Editor
Hobbies/Interests: photography, scrapbooking, traveling
Favorite Movie: Maleficent
Favorite Food: Ice Cream
Plans for the future: living a good life...