Juice WRLD with another big hit?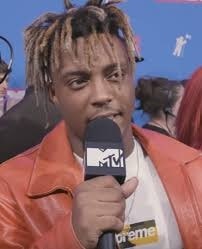 The 20-year old artist Jarad Higgins, aka Juice WRLD, came out with yet another emo rap album on March 8. Juice WRLD's first debut as a rap artist was his very popular song, "Lucid Dreams," which won several awards for being on the Billboard Top Ten. This album has two collabs with some upcoming artists such as Brent Faiyaz and Clever. Juice WRLD also made a track with a very well known rap artist, Young Thug.
Since Juice WRLD is a newer artist, many were shocked when Juice WRLD announced that he was coming out with 22 songs in comparison to his previous album which consisted of 14 songs and three skits.
His previous album, Goodbye & Good Riddance, had a concept of being broken hearted and that a significant other is not necessarily needed to live an amazing life. With Death Race for Love, that concept is still present but not in the same way. In the previous album there were three skits that were on the track to further explain the meaning of the songs. Death race for love, on the other hand, lacks those skits.
In this album, Juice WRLD explains that love won't last and in his case he refers to drugs to cope in those situations. In songs like "Empty", "Fast" and "Robbery" he speaks about how people in today's generation tend to take advantage of other people's affection. In the song "Empty," he writes:
My world revolves around a black hole
The same black hole that's in place of my soul, uh
Empty, I feel so goddamn empty
Such lyrics explain the overall tone of the heartbreak theme throughout the album. This type of alternative sound has been very popular as the artists XXXTentacion and Lil Peep were the trend setters with that style of sound.
Juice WRLD is growing more popular with every song that he comes out with because each song tends to reach out to many different types of people. Personally, though, I would have prefered if there were more upbeat tracks on the album due to the fact that the overall sound is pretty depressing.