Billie Eilish shocks with haunting new single
"bury a friend" leaves fans wanting even more
Hang on for a minute...we're trying to find some more stories you might like.
The music industry is a canvas consisting of a plethora of talented individuals and creative genres that have the capability to rock young and old fan bases. A new addition to the pop arena is seventeen-year-old Billie Eilish, who, under the wing of her older brother, has captivated audiences around the world with her eccentric melodies and evocative music videos. At such a young age, Eilish is living up to her dreams at a steadfast past and with the third song release, "bury a friend," from her upcoming album, WHEN WE ALL FALL ASLEEP, WHERE DO WE GO? Eilish has not only proven her spot on today's charts but as an aspiring star as well.
As with many endeavoring artists, Eilish invigorated her talent through a interest in composing music and writing lyrics. Growing up in a prominent family of musicians and actors in Los Angeles, Eilish received help starting up her career from her older brother, Finneas O'Connell, who was already producing music with his band and has appeared in TV series like Glee and Modern Family. She published her first single, "Ocean Eyes," on Soundcloud in 2016 and since then has skyrocketed upwards on Billboard charts, especially following her multiple collaborations with featured singers like Khalid and American rapper Vince Staples. Her single "Bored" appeared on the popular Netflix series 13 Reasons Why, as well as the single "Lovely," which appeared on the show's second season and in her debut EP "Don't Smile at Me," which peaked at spot 92 on the US Billboard 200.
Eilish's most recent release was her third single from her upcoming album called "bury a friend." The song's title has elicited multiple reactions from fans, some speculating she might be referring to her long time friend, XXXtentacion, who died in June 2018. The song begins with a series of questions which are then replaced by quietened, emotional vocals and thought-provoking lyrics.
Similar to her other singles, the song follows a simple beat, but instead of demonstrating her vocals, she opts for a hushed talking approach which gives off a slightly terrifying feeling. The background simply consists of the beat of multiple percussion instruments and almost mimics a type of haunting lullaby. Although the song takes some getting used to and doesn't automatically stick in my mind, it definitely has a unique way of hooking its listeners as it doesn't follow the typical approach of guitar-led groovy vocals. My favorite part of the single is the bridge when Eilish uses her vocals and contrasts with British rapper Crooks' voice, which is significantly lower than her voice, and offers a pleasant mixture of the two.
If one isn't creeped out enough already after listening to the single, the Michael Chaves-directed music video is sure to frighten you in more ways than one. The video is definitely geared towards more mature audiences and features some gruesome scenes like multiple syringes piercing Eilish's back, as well as gloved hands grabbing her from all sides. Overall, the video fully incorporates the creepy mood of the song and has been met with critical praise from many high-end artists who praise Eilish's creativity and personal approach to the music video.
As to the meaning behind Eilish's lyrics, many have disputed the different messages present throughout the video. Eilish herself confirmed that the song is about her struggles with sleep paralysis, as well as the trouble she endures as a young artist in the entertainment industry. She refers to herself as being the "monster under my bed" and has constantly alluded to the fears and pressures around her which is why she incorporates common phobias into her music video like injections and being manhandled.
As a more contemporary and jazzy music enthusiast, "bury a friend" is not my cup of tea, but her music definitely offers a lot for fans or anyone else who enjoys the dark and eerie pop melodies. After all, the single was a success in the United States, landing the number two spot on the US charts the week it was released.
Aside from that, I think that Eilish failed to effectively convey her perspective on the negative effects of the media around her. The lyrics seem to be so concerned with pain, the uncanny, and death, that the lyrics seem more tailored for a horror film than as a radio single. However, I will say that the song's simplistic rhythm offers quite a pleasant surprise to the conventional deafening tunes of this genre.
"Bury a friend" will be available on Eilish's first album, which is coming out March 29 along with 13 other songs. She is set to embark "WHEN WE ALL FALL ASLEEP" World Tour on April 24 featuring Denzel Curry as the opening act. With her large committed fan base and prominent social circle, there's no doubt that Billie Eilish will rise to even greater fame in the upcoming years and with her talent and visionary.
About the Writer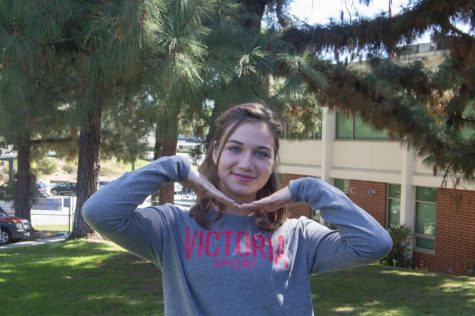 Victoria Bochniak, Website Editor
Hobbies: Reading mystery novels and traveling
Favorite shows: Find me the time to watch shows and I'll tell you
Places you want to travel to: Dubrovnik,...