Rising star Jocelyn releases catchy new single, 'Speak Up'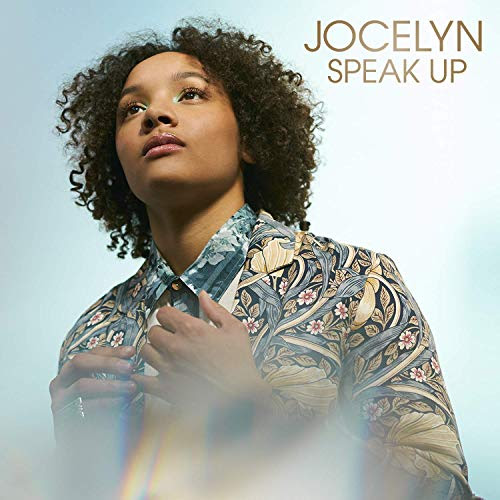 Recently, new singers, songwriters, and performers with a passion for music and a head full of unique ideas have been on the rise. Twenty-one-year-old singer Jocelyn from Omaha, Nebraska is a prime example, as she recently released her new single, "Speak Up," the follow-up to her first ever EP called "Just Like Everybody Else" from 2016. With her progress, Jocelyn certainly has the potential to attract listeners as she continues to create more music, with over 11,000 subscribers on her YouTube channel Jocelyn Music, and over 30,000 followers on Instagram.
"Speak Up," co-written by Denny White, has a fantastic empowering, feel-good, component to the melody and catchy lyrics one can't help up sing along to, despite its short duration of barely three minutes. The goal for the song's message is to shed light on hatred and show those who are victims of it that they each have an individual voice worth listening to. In an interview with big-time music company BMG, Jocelyn said, "'Speak Up' is about turning negativity into positive energy instead of letting the bullies drag you down."
The music video published to Jocelyn's Youtube channel Feb. 6, is a minimalistic and simple accompaniment to the song, showcasing her playing the guitar in a room, writing in a journal, reading comments and criticisms from the internet, and dancing in her kitchen. The video is a refreshing right-hand of the song itself, and really encapsulates Jocelyn's message through her personality and individuality.
The song's hook has a relaxing, tropical feel to it for sure, demonstrated by tropical sounding guitar strums. It's bound to get listeners up on their feet and singing along with the lyrics, evidently meant to target those who had ever doubted her in the past. With a quick beat that complements Jocelyn's crystal clear singing voice, "Speak Up" leaves one feeling inspired and hopefully optimistic.