Brockhampton strengthens their status as a boy band with 'Iridescence'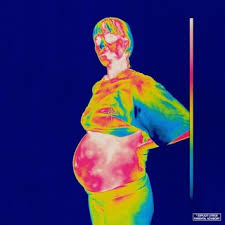 After releasing a stellar trilogy of albums in 2017, Brockhampton gifted the world with another album Iridescence, in a new trilogy, The Best Years of our Lives. The nine-month drought has given fans time to fully digest and comprehend the Saturation trilogy, and allowed for a shocking change of tone in the group's music.
Iridescence is the first album that Brockhampton released this year, after several projects such as Puppy in June and The Best Years of our Lives in August were scrapped following controversy surrounding former member Ameer Vann. Vann was the subject of several sexual and emotional assault allegations. After several weeks without official comment from the group, Vann's removal from the group was announced on the Brockhampton Twitter account.
Vann's removal left many questions unanswered for the future of the boy band. Their sound and image heavily revolved around Vann; many of their darker and more grimy songs had him as the headliner, and he was also the face of each album in their Saturation trilogy.
Though fans' doubts were valid, brockhampton proved they could adapt with Iridescence, their best album yet.
Iridescence is a very sharp turn for the group. Though it lacks sticky hooks and catchy beats, it is their most emotional and focused album. Brockhampton decided to plaster their feelings of Ameer's removal, fame, and depression throughout the record, and it pays off well. The album doesn't stray too far away from the overall conciseness of the Saturation trilogy, but it is definitely a different sound from what Brockhampton had brought to the table before.
Q3, composed of Jabari Manawa and Kiko Merley, and Romil Hemnani really shine with their production om this album. The beats are heavier, dirtier, and allow for much more headbanging, something I didn't know Brockhampton songs could improve on. Some of the best beats are on "J'OUVERT," where the deep bass and 808s matches Joba's aggression, "BERLIN," which sample an engine revving up, and "HONEY," which sample a chopped and screwed version of Matt's intro verse to Saturation I's "BUMP," as well as a Beyoncé sample.
The vocal performances on Iridescence aren't as spectacular or memorable as previous albums, but they develop a lot of character and individuality in each member. Matt, specifically, lacks a heavy presence, which is unexpected following his breakthrough as one of the best members on Saturation III.
Joba, Merlyn and Dom eat up a large chunk of the album's total lyrical performances, but don't disappoint whatsoever. Joba's rapping has evolved into an aggressive form but is so far away from what Ameer brought to the table, and not in a bad way. Merlyn fills in numerous hooks, such as on "DISTRICT," but also proves his fortitude as a rapper with a deeply introspective verse on "TONYA." Dom once again proves himself as the most technical rapper with crazy rhyme schemes on songs like "NEW ORLEANS" and "VIVID" in particular.
Kevin and bearface have the most emotional and thought provoking verses on Iridescence. Though bearface doesn't provide too much content, his tone in singing always amplifies the quality of each song he's on, specifically in "SAN MARCOS" and "TONYA." Kevin's verses are spectacular on this album. He tears himself apart with his insecurities on "TAPE," raps about how confusing it was to be gay and black in high school on "WEIGHT," and describes the pressure of reaching a high-profile status on "FABRIC."
Overall, Iridescence is a 9/10 album. Though it took me a couple listens for the album to fully flesh out, I found each song on the new Brockhampton album to be as compelling as the next, and the varied tones throughout the album give a fresh composition that contrasts those of the Saturation trilogy.
STANDOUT TRACKS: "NEW ORLEANS", "THUG LIFE", "BERLIN", "WEIGHT", "DISTRICT", "J'OUVERT", "HONEY", "VIVID", "SAN MARCOS", "TONYA", "FABRIC"
TRACKS YOU CAN LIVE WITHOUT: "WHERE THE CASH AT"
FAVORITE LYRIC: "I want more out of life than this" – sung by children's choir, "SAN MARCOS"