Jeremy Zucker's new EP "summer," perfectly closes out the season and distinguishes a new face in indie music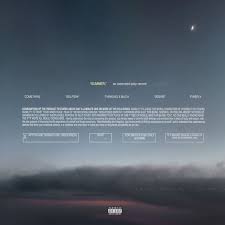 Budding up-and-coming indie artist Jeremy Zucker ends the summer on a high note, dropping his new EP "summer," on September 28, building off on his prior album, glisten which was released last May. The album is Zucker at his finest: raw and full of emotion riddled throughout his album.ept. 27, building off the success of his prior album glisten, released last May. The album depicts Zucker's growth in the music industry, finding himself in an ocean of other people, and fighting off the lasting effects of summertime sadness.
The album itself is a beautiful piece of musical artistry. Zucker effectively combines raw acoustics and laid back electronic sounds to make an addictive, upbeat soundー the kind that'll transport the listener to Zucker's world, one that moves slower than reality.
But perhaps the most impressive aspect of "summer," is Zucker's ability to communicate himself and his experiences uniquely throughout the whole album. Each song represents a feeling Zucker both sees in society and in himself: anxiety, phoniness, materialistic desires and selfishness.
Zucker demands both comfort and understanding in his ways. He questions the society he lives in, rhetorically asking if there's more to the world than from what he sees, if there's more substance than social media, money and love. "What do you desire?" Zucker asks in the track "desire". The repeating motifs of pointless love, loneliness, empty friendships and social media contrasting with Zucker's positive sound leave an ironic aftertaste once the album ends.
"Summer," is not just a run for money or fame; it is Zucker's own self-portrait, a peek in his life that is both relatable and comforting. His soothing voice and vibe send the listener into a psychedelic loophole as he leaves us to question our own world.