Janelle Monae: the face of modern feminism
What does it mean to be a Dirty Computer?
As of 2018, the rise of worldwide protests about feminist issues has introduced massive celebrity involvement that has not only tremendously raised awareness of such issues, but, for America specifically, has accumulated an enormous following, engaging many individuals around the world to participate in these uprising social movements — #MeToo, #BlackLivesMatter and the LGBT+ movement.
Recently, Janelle Monae, a prominent figure in the movie industry featured in acclaimed films Moonlight and Hidden Figures, has embodied the African-American rebirth with her recent campaign on Spotify, Black History Is Happening Now. With this platform, Monae has been dedicated to honoring the black community through her story of Afrofuturism, expressing her vision for creative change that spreads racial diversity in this delicate society.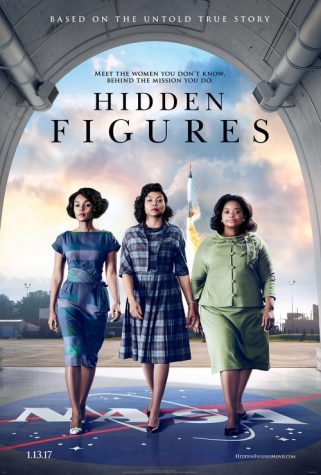 Commemorating Black Panther for its impression on the intersection of African culture and modern society, as well as redefining the endless opportunities for blacks, Monae has returned to the music industry in order to shape future generations by educating them on the ongoing social movements that opposes the continuing existence of oppressive patriarchies, discrimination on the LGBT+ community and many more.
Before the release of Dirty Computer, the announcement of "Make Me Feel," "Django Jane," "Pynk" and "I Like That" have given insight on Janelle Monae's direction to incorporate "the marginalized," "highly melanated," "the non-straight, the poor" (labeled as dirty computers in this album) — an opposition to Trump's political characteristics. The album seeks to advocate the growing social movements, represent the so-called dirty computers and send out an encouraging message that resonates to dirty computers. An ostentatious display of freedom and equality for dirty computers makes for a rebellious anthem particularly to protest for women, blacks and the LGBT+ community.
"Django Jane" responds to her violations of rights "as a woman, as a black woman, as a sexually liberated woman" that have been oppressed for decades with evocative lyrics such as "black girl magic, y'all can't ban it," communicating her defiance to the community which oppresses people based on her gender, sexuality and race. Still, the brilliance of her aggressive rap expresses her fearlessness to address social issues, especially relating to black womanhood, and speaks out on the discomfort shared across the black community, sharing to the world the astronomical effect oppression has had in this marginalized society.
"Pynk," a bold celebration for the female anatomy, reiterates the fact that females are not for male consumption and should not be considered inferior. Instead, Monae depicts a revolutionary world for women equal to their opposite sex, released of conventional restraints, and spreads the message of gender equality in her feminist music video, while also celebrating sensual intimacy.
Similarly, in "Make Me Feel," the track features the continual theme of equality in a funky background and focuses on the sexual diversity of women who don't have to submit to the traditional male. "Make Me Feel" explores the limitless possibilities for courageously embracing self-expression in supporting LGBT+ members around the world.
Culminating the pre-release of Dirty Computer, "I Like That," with its subtle beats and gentle voice, again emphasizes self-expression disregarding discrimination on race, gender or sexuality and embraces empowerment for dirty computers seeking their own justices in the ongoing social movements.
In conjunction with the release of her album, Dirty Computer, Monae's 45-minute motion picture captures a futuristic dystopian society infused with her afrofuturistic identity and defiant, queer personality. Throughout the journey, Jane 57821 (Monae), a free-spirited mind, and Zen (Tessa Thompson) rebel against the dystopian society that cleanses dirty computers due to an insinuating fear that their distinct characteristics will not assimilate into a majority of the population. Therefore, the minority, the dirty computers, become subjugated under their control. However, Jane 57821 directly opposes the majority, proving to her fellow rebels that society can't subjugate individuals based on gender, sexuality or race, and calling for freedom and equality on a national scale.
In today's society, social injustices are still present and social movements continue to seek to eliminate such injustices. People around the world are now destigmatizing conversations about discrimination against women, the LGBT+ community and the black community, and are taking action. For celebrities such as Viola Davis, it means speaking out against the social injustices. For musicians such as Janelle Monae, it means sharing their voices through music to raise awareness of the problematic issues in society. For students, it means convincing others to realize the dilemmas and obstacles not only the discriminated face, but society faces as well. Janelle Monae's voice is the voice of courage, inciting courage everywhere to represent and become part of these social movements to end prejudice, injustices and discrimination on social, political and economic levels for all people.