Returning to school with new music — Chelsea's Round-Up Week One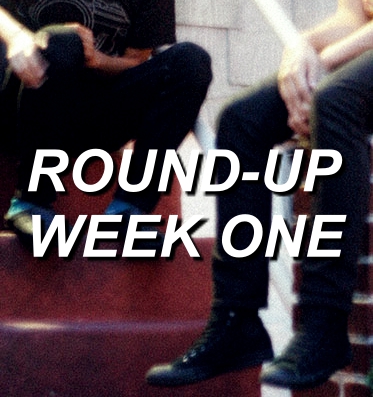 As the final quarter of my high school career comes to a start, I figured I'd start leaving my parting gift to the Chronicle.
Said gift will be a weekly round-up of new music releases that I find particularly intriguing and want to share with anyone who happens to read this. I've had so much fun reviewing music for the past three years. This is the start of my encore performance.
And without further ado, here is Round-Up, week one.
"Still Got Time" by ZAYN and PARTYNEXTDOOR — It's got the makings of a catchy Jamaican dance hall song, albeit much more subtle, with its rhythmic drum beats and soft electric guitar strumming. The single has the potential to become one of the songs of the summer. Get on the train before it departs.

"XO TOUR Llif3" by Lil Uzi Vert — Arguably the best Lil Uzi song to date (besides his complementary verse on "Bad and Boujee" by Migos). Play this on blast as you pull up in the student parking lot. You won't regret it.

"Andromeda (feat D.R.A.M.)" by Gorillaz — The cyber group of Damon Albarn has returned after six years to bring this masterpiece, along with a music video. I'm getting nostalgic just thinking about it; I grew up listening to "Clint Eastwood" on my old iPod nano.

"The Heart Part 4" by Kendrick Lamar — Compton rapper K-Dot has returned to take shots at everyone. Seriously, no one is safe — Drake and Big Sean and even President Donald Trump are all targets. However, each diss is subliminal, with no name-calling. It's up to you to decide whether you want to scrutinize every line, or just enjoy the song.

"1 Night" by Mura Masa and Charli XCX — Electronic producer and songwriter Alex Crossan, or Mura Masa, teams up with British pop princess Charli XCX for a steel drum-based tune that's equal parts melodic and ethereal. Something soft to listen to as you cram, I mean, study for your test tomorrow.
Stay tuned next week for another installment of my Round-Up.