24K Magic is most definitely magic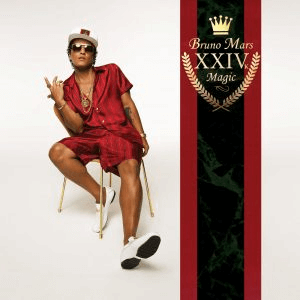 The talented Bruno Mars has come out with his third album 24K Magic, four years after his last album, Unorthodox Jukebox. He came out with a single with Mark Ronson titled "Uptown Funk" this year, giving us a little taste as to what this new album would sound like.
24K Magic was released Nov. 18, and consists of upbeat rhythms, reflecting the works of artists such as Justin Timberlake, Boyz II Men and the iconic James Brown. When Bruno Mars came out with his first single from the album also titled "24K Magic," everybody, old fans and new, was so excited to see what his album had to offer.
"24K Magic," "Chunky," "Perm," "Finesse" and "Straight Up and Down" are the songs off the album that have authentic vibes. "That's What I Like" is song that stands out because of the beat; it has a very "chilled-out" rhythm.
The album in general is for an older audience, but nonetheless a younger audience can still enjoy it. "Calling All My Lovelies" is a song that shows a man who thinks he's all that, making it seem that there are many people waiting for him — not the nicest song with lyrics like "I got Alicia waitin', Aisha waitin'; All the eesha's waitin' on me."
"Too Good to Say Goodbye" is a song about him messing up the relationship he had with a girl and that he really wants to get her back, realizing that he made a mistake. He says, "What we got's too good to say goodbye," proclaiming that that he won't find someone like her again. This song is a good way to end the album, despite the slowness of it, because it shows that at the end of the day that he is human, despite all the fame he has.
As a whole, 24K Magic is a great album. His previous album, Unorthodox Jukebox, is more of a modern album, while 24K Magic is a mix of old and new. This album is filled with happy songs that you can't help but dance to, but there are a few songs where you need to grab some tissues and eat ice cream. His fans were waiting four long, excruciating years for this album and it was definitely worth the wait.
About the Contributor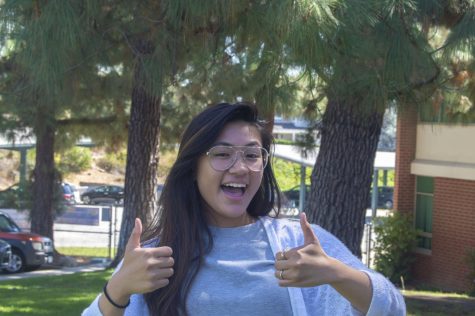 Isabela Lacsina, Managing Yearbook Editor
Hobbies: Playing guitar and traveling

Favorite shows: Queer Eye, Jane the Virgin, Riverdale

Places you want to travel to: Greece

Items on your...