Karmin releases new album
After releasing singles from their new album, Leo Rising, between 2014 and 2016, Karmin officially released the entire album Sept. 9.
Karmin is a husband and wife duo, Nick Noonan and Amy-Heidemann Noonan, known for their various song covers on YouTube. Their most famous cover is "Look at Me Now" by Chris Brown, ft. Lil Wayne, with over 100 million views. With their popularity growing, they were able to sign to a label and start writing their own music. In 2012, Karmin released their first original song, "Brokenhearted."
The album, Leo Rising, is based off the 12 zodiac signs. Each song represents one of the signs, and the album includes a bonus track. The official website states that the album is about the hardships of discovering oneself.
The first released song, "Sugar," came out in 2014. This song is inspired by the Taurus sign; people born under this sign are sensual and tactile. As with many of the other songs, the song begins with an interesting beat that grabs your attention. With this song's release, fans became interested to learn more about the new album.
"Along the Road" is another enjoyable song on the album. Unlike the other songs, it is more heartfelt and soft.
Compared to their previous album Pulses, released back in 2014, their genre of music has changed from pop to more alternative. This change can arouse conflicts with their fans, who might not like the style of their new album.
Leo Rising is an album you must listen to. You might even find a song perfect for you.
About the Contributor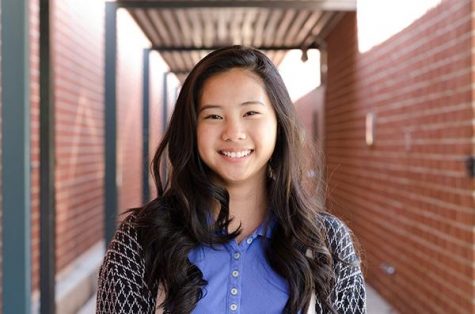 Janine Porras, Staff Writer
Hobbies/Interests: playing the piano, painting, and sleeping
Favorite Movie: White Chicks
Favorite Food: pizza, macaroni and cheese, and cheesecake
Plans...