Beyoncé's Formation World Tour is a grand slam
Dodger Stadium, home to the Los Angeles Dodgers, transformed into an entire Beyhive for the night of Sept. 14. Beyoncé Knowles Carter, the 15-year-old girl we knew from Destiny's Child 20 years ago, held a sold-out venue concert to support her sixth studio album, Lemonade, which can be streamed exclusively on TIDAL.
The concert started off with opening act Anderson .Paak, a SoCal native rapper, singer and producer. Beyoncé featured him on the TIDAL playlist she made called "Hot Sauce," and gave him the once in a lifetime opportunity. He performed songs from his new album Malibu, and some hits from his recent album, Venice, which pumped up the stadium for the Queen Bee herself.
Beyoncé showed up later than expected, due to gridlock. I mean, who can blame her? Downtown Los Angeles has the worst traffic. Before her appearance, the seats were empty, until all the smoke machines on stage were going off, and the lights started to dim. The crowd went crazy and EVERY seat was filled.
In the center of the stage, an immense 60-foot-tall rotating video cube projected unique video effects and prime camera quality of Beyoncé performing for those who couldn't see her up close. Beyoncé started off with her hit song "Formation," with the crowd singing every single word, and shouting, "I love you, Beyoncé!" at the top of their lungs.
Following her song "Formation," she sang numerous others from her first album, Dangerously In Love, along with many other hits. The energy was fierce, just like she is. She danced and sang nonstop, for two hours, with not a drip of sweat running down her face.
One of the most iconic moments was when Beyoncé and her dancers were dancing in ankle deep water to "Freedom." Beyoncé connected to her fans when every single person sang along to the acapella of "Love On Top." When she was done singing, the crowd kept on going octaves higher and higher. "Did you hear yourselves?" said Beyoncé, shocked to hear all the passion the Beyhive has.
She ended her show with her hit "Halo," dedicating it to her loved ones. The crowd cried, especially me, because of the elegance in Beyonce's voice and because of her incredible performance. Beyoncé left her mark on the field of Dodger Stadium, and it's undoubtedly a night that will never be forgotten for her many fans.
About the Contributor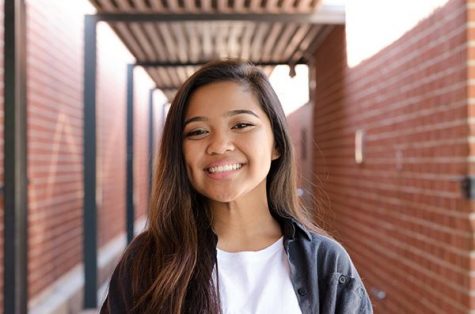 Jaden Florita, Photographer
Hobbies/Interests: Brazilian Jiu-Jitsu, photography, makeup, watching baseball, music
Favorite Movie: Lilo & Stitch
Favorite Food: Tommy's hamburgers,...