Zayn reincarnates into another dimension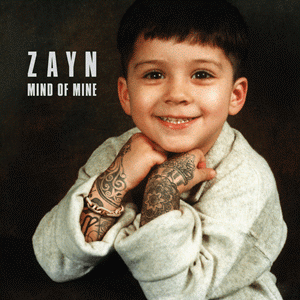 Zayn Malik, who now goes by his mononym, ZAYN, has come back after his infamous split from European boy band One Direction. After revealing in a BBC Radio 1 interview with Zane Lowe that he never wanted to be in the boy band in the first place, he began to release single after single. Now that he's gone, he has been free to make music that's more his sound — he's always preferred R&B over "teeny-bopper pop," anyways.
He's called his former band's music insanely "generic" in an interview with Fader, which is also kind of ungrateful, considering he chose to stay in the band for nearly five years, and has them to thank — because their success was also his, at one point. So knowing this does kind of change your perspective/opinion on his music.
Zayn is signed to RCA Records, which has also released platinum records from the likes of Usher and Chris Brown who are more up Zayn's preferred alley. Incidentally, Zayn has already remixed a song with the two aforementioned, which shows that he has no trouble working with famous people to gain ground after his incident with lesser-known British producer Naughty Boy.
The album, called "Mind of Mine," sports cover art reminiscent of Lil Wayne's "Tha Carter III" and "Tha Carter IV" — but after these accusations came out, Zayn was quick to shut it down, saying that "[his] ideas have been with [him] a long time." It dropped on March 25, and features 18 tracks, whittled down from a total of 46 that he wrote.
His first solo single, "PILLOWTALK," debuted on Jan. 29 alongside its music video. It hit number one on the US Billboard Hot 100, amongst other charts and other countries. Zayn's happiness in not having to "censor [himself] anymore" is evident, as this raunchy song is about sex and can't really be construed in another light, primarily because he talks about having sex in the song. Because, when you think about it, One Direction doesn't sing about sex… explicitly. His lady love, supermodel Gigi Hadid, stars with him in the artsy video — they make out in front of a psychedelic backdrop, and like most music videos today, it would probably be better if you watched it on LSD. It would also probably sound better, too.
His second single, "iT's YoU," came out a month later, on Feb. 26. It features inspiration from classical Indian and Pakistani music, and is very mellow compared to its predecessor. Towards the end of this song, which Zayn mainly sings in falsetto, he hits a raga, which is a pattern of notes with characteristic intervals, rhythms, and embellishments, and used as a basis for improvisation. To my knowledge, Zayn is the only pop(ular) artist to use a raga in a song, and the sound of those few notes being hit like that sent shivers down my spine. The melody is haunting and melancholy, like Zayn managed to gather the essence of Sophia Coppola's The Virgin Suicides, and turn it into a song about pining after a mysterious love.
"LIKE I WOULD" is the third single, which premiered on March 10. It's a more pop, dance-oriented track, like something that would be played at a nightclub for under-18's or at Forever21 on spring break. In all honesty, it sounds like One Direction's "I Would" had a child with the theme song from "Queer Eye for the Straight Guy," and then the illegitimate child was poorly raised by Diplo and Odesza as surrogate parents. It's not a bad song, per se, but if Zayn just wanted to become Solo Direction, then he shouldn't have talked so badly about the group that did influence him — whether he admits it or not.
"BeFoUr" quickly followed behind Zayn's last single. It lyrically seems like a dig at his ex-bandmates, which is hurtful to them and their mutual fans, but also a somewhat crass move from him. This also takes into consideration that with how big he's been talking, and how much he's been slamming One Direction lately, his music should be nothing short of a miracle beyond biblical proportion. But it isn't — it's mediocre at best, and is reminiscent of other artists today, like Sam Smith and Chris Brown, and also draws upon older elements that he assumes people have forgotten — like Sting and Usher in his early 2000's era.
Notable songs: "rEaR vIeW" and "wRoNg," the latter of which features R&B singer-songwriter and femme fatale Kehlani.
Take this album with a grain of salt. In the words of Sylvia Plath, "If you expect nothing from anybody, you're never disappointed."
The Chinese zodiac needs to make some space, because 2016 isn't just the year of the Monkey. It's also the year of the Zayn. But also take into consideration: not everyone believes in astrology.