Eating Cake by the Ocean
DNCE has fans anticipating enjoyable future songs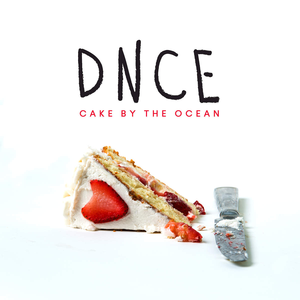 DNCE, Joe Jonas's new band, released their first album SWAAY on Oct. 23, 2015. My initial response to the band's name was if it was read as "Dance" or actually pronounced D-N-C-E. After a couple days on KIIS-FM, Ryan Seacrest finished an interview with Joe Jonas and called it DNCE verifying it is not pronounced "dance."
The album contains four songs so far: "Cake by the Ocean," their most popular song;  "Toothbrush;" "Jinx;" and "Pay My Rent." Along with Joe Jonas, the other band members include singer Jack Lawless, bassist/keyboardist Cole Whittle as well as JinJoo Lee on guitar.
DNCE has catchy, amusing music that has a fun beat to dance and sing to. The song titles all have interesting, unique names. Take the song "Jinx," for example; DNCE could have named the song "Only One," but "Jinx" makes the song sound compelling.
Ever since the Jonas Brothers Band split up after 2013, many fans, including myself, were wondering if the would ever reunite or sing again. A year later, in 2014, Nick Jonas released his album, Nick Jonas, with popular songs "Chains" and "Jealous." Nick Jonas also was a part of the American Television Series Scream Queens.
It is really nice to see that Joe Jonas is singing again and pleasing former Jonas Brother fans and now DNCE fans.
The album cover itself is a simple white background with a yellow "D," blue "N," white "C" and red "E" balloons as well as the band's heads on each side of the cover. Similar to their song "Cake by the Ocean," it resembles almost white cake with colors for frosting. The second "A" in SWAAY with red text could be the missing letter in the band's name.
Future songs are anticipated to be exhilarating and entertaining just like the four songs already on the album.
About the Writer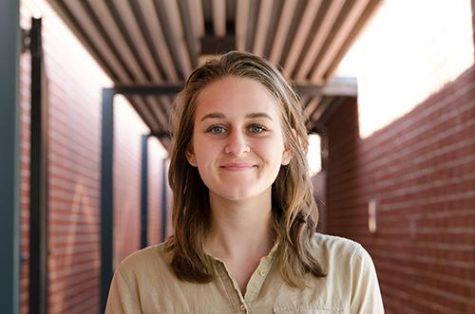 Tenny Vasghanian, Yearbook Design Editor
Hobbies/Interests: I love science and math. I play the piano and do a lot of art (including sculpting)
Favorite Movie: The Devil Wears Prada
Favorite...