Fetty Wap releases an album that was worth the wait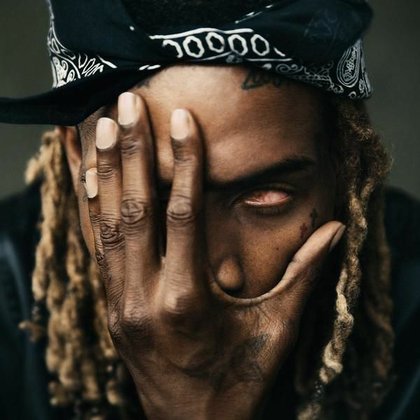 Willie Maxwell, more commonly known as Fetty (slang for money) Wap, began to make music in 2013 as a rapper. Eventually, he decided to start singing as well as rapping because he "wanted to do something different." He developed glaucoma in both of his eyes, but unfortunately he lost his left eye. However, that did not stop him from pursuing his music career.
Wap's hit single "Trap Queen" was ranked number two in May 2015 on the United States Billboard Hot 100. The best song on Fetty Wap would actually have to be "Trap Queen," even though it is overrated considering the fact that it is played on the radio all of the time. "679" and "My Way" were also very popular once "Trap Queen" was released, due to the similar type of rhythm and lyrics, but didn't get as much recognition.
In Nov. 2014, he signed a label with 300 Entertainment, letting his audience know that he was going to release another album. He was supposed to release Fetty Wap: The Mixtape in Feb. 2015, but he decided to include more songs. Due to the delay, his album Fetty Wap was officially released on Sept. 25.
In this album, there is a hip hop and R&B feel to each song, whereas on his other songs, there is much more rap included. His song lyrics use a minor amount of profanity, but he tends to make all of his songs very catchy. It is also hard to focus on the meaning behind his lyrics because of the tuneful beat.
Fetty Wap hit the highest point in his career in a matter of two years, which gives him the opportunity to continue creating more albums, leading to more success. As Fetty Wap says, "I never thought I was going to leave the trap. I even told my mother, I'm gonna be the trap God."
Fetty Wap was definitely worth waiting for, even though the delays created some disappointment. This is an album that is not like any of the others, which makes it worth your time. Fetty Wap can easily be number one on your list of favorite albums, as long as you give it a try.