Halsey makes her mark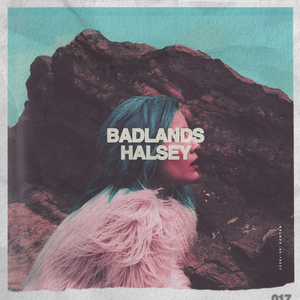 Ashley Frangipane, aka Halsey, originally became a musician to pay her bills. Little did she know that she would acquire a massive fan base even before she'd release her debut album, Badlands, which came out Aug. 28. Her success is partly attributed to YouTube, where she posted covers of songs, and Soundcloud, where she had recorded and posted her own original song, "Ghost" (which is actually featured in Badlands) in 2014.
Growing up in a biracial family (born to an African-American father and Italian American mother) proved to have an influence on her music taste — in her song "New Americana," she says she's "raised on Biggie and Nirvana," the former being a rapper, while the latter being a grunge rock band (who doesn't know Nirvana, though?).
Halsey herself calls Badlands an "angry female record. Badlands is a metaphor for Halsey's lonely state of mind while writing the album. The songs are very personal — she addresses things like her sexual experiences, drug use and former boyfriends — which only adds to their meaning, as well as the album itself, so titled to reflect Halsey's former psyche.
All the tracks are noteworthy in their own ways. "Hold Me Down" and "New Americana" are definitely anthemic, like chants you'd scream at the top of your lungs on a Friday night, driving down an empty highway (something unheard of in California — the empty highway part, that is). "Castle," "Gasoline" and "Control" all have a sense of something like intimidation, as if Halsey is giving a warning. The remaining songs, including "Colors," "Drive" and "Young God," are about love — unrequited, past, present and everything in between.
Halsey clearly writes from the heart, earning her a 10/10, definitely. There's nothing bad to say about Badlands, no pun intended. Hopefully it stays the same.