Is Christmas really the 'Happiest Season'?
Hulu's 'Happiest Season' is a heartwarming Christmas movie
Christmas really does seem like "the most wonderful time of the year." People get to go back home for the holidays, you get to reunite with your family, and the weather is perfect for hot cocoa.
However, it isn't always so jolly for some people. LGBT+ teens and adults, for instance, aren't always guaranteed a home where they can authentically be themselves without worry. This is the case for Harper (Mackenzie Davis) in the Happiest Season, which really does not seem like the happiest of seasons.
Harper invites her girlfriend, Abby (Kristen Stewart), on a whim to stay at her parents' house for five days to give Abby the best Christmas ever as a way to diminish her resentment with Christmas that was formed after Abby's parents' death.
On the way there, Harper reveals that she never actually came out to her parents. Instead, she told them that Abby is her roommate… who's an orphan. This makes Abby throw her engagement plans out of the car window, and although she's hesitant, she loves Harper too much to reject her plea.
As the film progresses, it's hard not to feel bad for both characters. Being in the closet, which Harper has always been in, is something that Abby has to endure once again, which is definitely draining. However, the great thing about "Happiest Season" is their approach to the trope of breaking up with your significant other because they're not out to their parents, which is something the film touches upon but doesn't cross all the way through.
The one hour and 40 minute film feels a little too depressing, but what that is what is felt when you're too terrified to be yourself in front of everyone. However, it would have been nice to see a film that isn't centered around coming out and being scared. I do agree that it's important to see someone who's going through the same situation as you, especially in film, but is a film with happy lesbians in every scene too much to ask for?
Nevertheless, "Happiest Season" is amazing progress when it comes to lesbian representation on the big screen. Finally, someone didn't die.
Happiest Season is streaming now on Hulu.
About the Contributor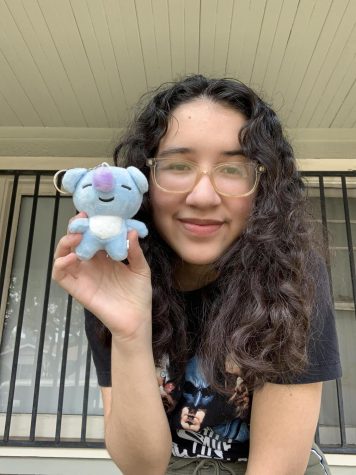 Carol Rodriguez, Website Editor
Hobbies/interests: Reading webtoons, watching dramas, eating ice cream

Fav artist: BTS

Movie you never get tired of watching: Selena

Goal for...