New season of 'Grey's Anatomy' adds a perfect representation of COVID-19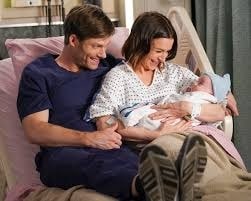 Grey's Anatomy's 17th season premiered on Sept. 12 on ABC. This two-hour premiere filled viewers in on the gap, bridging the past two seasons together. The doctors are back, in full PPE and masks, and are attempting to treat COVID-19 patients.
The season 16 finale left many unanswered questions for Grey's Anatomy fans.
What is happening with Deluca (played by Giacomo Giannioti)? What will become of Teddy (Kim Raver) and Owen's (Kevin McKidd) postponed wedding? What is the name of Amelia (Caterina Scorsone) and Link's (Chris Carmack) child? What will become of Richard (James Pickens Jr.) after his infection that sent him to hallucinate things at his presentation? All of these questions get answered.
Throughout the episode, viewers go through a rollercoaster of emotions. Viewers can truly see the emotions going through and taking over the characters. The acting is incredible, to understate it. Meredith (Ellen Pomeo), who is no stranger to tragedy, finds herself almost reliving her trauma, which makes her slam her patient charts to the floor, knocking over a shelf full of materials in the supply room and sobbing into the corner.
Five of the doctors go through full-on breakdowns because of the virus, how they have to constantly call people and tell them that their loved ones have died, and that they cannot do anything about it.
Bailey (Chandra Wilson) gets caught in the middle of a fight between two patients, which gives her a twisted ankle, and the inability to walk. With Richard returning back to the hospital, Bailey is more stressed than ever, especially because of his high risk to covid.
A familiar face from last season, Dr. Perez makes an appearance and he provided a good 30 seconds of comedic relief amidst a lot of chaos and tension among all the characters.
Grey's Anatomy producers and writers perfectly capture the essence of the pandemic, how terrifying it is, and how healthcare workers are being affected.
However, to make up for the lack of romance, and happiness in general, the writers have some characters do things that are not something that they would normally do.
Jo's (Camilla Luddington) character provides much disappointment. Her character just went through a very messy and heart wrenching divorce, in which after she fell into a depressive state. Just when she is getting more independent and happy being single, here she is, begging for sex with one of her co-workers.
The writers truly take some of the strongest characters and give them true weakness. The negative effects of the virus hit, and some characters make unwise decisions. It shows that even the strongest people can succumb to the negative effects of the virus, even if they haven't contracted it yet, or at all. We can see true vulnerability, regardless if they contracted the disease or not.
For example, intern Levi Schmitt, (Jake Borelli) nicknamed Glasses, after an unfortunate incident in the O.R. on his first day at the hospital. Levi was broken up with Nico (Alex Landi), and he intended for them to stay broken up, but that did not happen. They meet in the supply closet, and disappointment is felt when the two proceed to get hot and heavy.
In the end, the premier experience itself truly is a rollercoaster. Viewers can expect great things this season, especially chaotic plot points and possible return of old characters.
Grey's Anatomy airs on ABC, every Thursday at 9 p.m.