'The House With a Clock in Its Walls' makes magic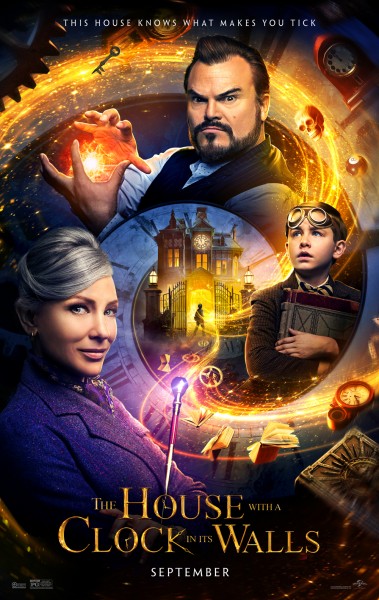 The House with a Clock in Its Walls is another page-to-screen adaptation this year. This is a creative and fun movie with brilliant actors. The film stars American actor Jack Black and Australian actress Cate Blanchett as mentors to Owen Vaccaro's Lewis Barnavelt. They play characters that are extreme opposites when it comes to caring for his nephew.
When Lewis Barnavelt (Vaccaro) is sent to Michigan to live with his uncle he only wants to live a normal life. However, as the ten-year-old explores the house he now inhabits, he learns the house is full of monsters and has a ticking heart. Intrigued by what he has learned about the house, he also discovers that his uncle Jonathan (Black) is a warlock, while the next-door neighbor is a powerful witch. His uncle and Florence Zimmerman (Blanchett) explain to him that the house he now lives in was owned by an evil warlock couple Isaac (Kyle MacLachlan) and Selena Izard (Renée Elise Goldsberry).
Before the sinister couple passed, they had constructed a clock hidden in the walls. When casting a spell on Halloween night goes awry, the small town becomes alive as the ghost of Isaac Izard is released along with many other creatures to bring destruction to the town.
Black's character is light-hearted and humorous, but he doesn't know how to take care of his nephew, as he never had kids of his own. Blanchett's character is more serious and has a bit of dark humor, but she knows how to care for Jonathan's nephew and can sympathize with him. Since the characters have been longtime friends, there's a lot of name-calling and other forms of friendly banter between them.
The most annoying part of the film is when Lewis first walks into the house and sees all the clocks. The clocks all show different times and are designed differently, but it is disconcerting to hear the incessant ticking in the background whenever there is a scene in the parlor.
There's also a lot of design creativity with the design of the house and creatures that are sent to wreck the town. Different designs are visible among all the clocks Jonathan has in his house, and later in the film when the protagonists are cornered by the creatures Izard brings to life. It's interesting to see how a creature will be designed and how the crew wants it to move if it was initially an inanimate object.
In a movie that uses spellcasting as a form of offense or defense, the visuals for the spells could look more realistic. Only one spell that is seen a few times in the movie has interesting visuals, but then again, not all spells need to be a spectacle. Sometimes hearing small words and then seeing a simple effect is all the magic needed for a scene.
The House With a Clock its Walls is definitely a fun, creative family film filled with humor and teasing. It's also the perfect film to watch in the days leading up to Halloween.
About the Contributor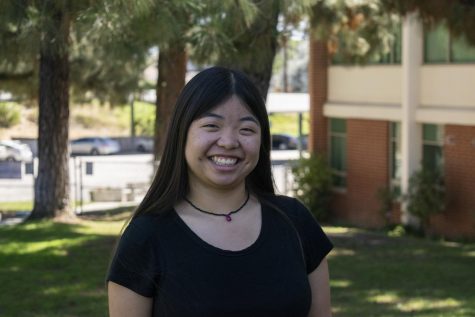 Shaye Holladay McCarthy, Magazine Editor
Hobbies: Archery, dance, writing, cooking, music

Favorite shows: Game of Thrones, Criminal Minds, World of Dance, Legion, Runaways, Daredevil, Runnning...