Orient express derailed
Kenneth Branagh's Murder on the Orient Express is an adaptation of Agatha Christie's chilling mystery novel in which everyone is a suspect of murder aboard the train.
The film shows the detective Hercules Poirot's (Branagh) journey on the Orient Express where he is subject to a murder along with the other 12 passengers on the train. Hercules struggles to find a murderer in the many different characters that he is riding with. From the professor, Hardman (Willem Dafoe), the butler, Beddoes (Derek Jacobi), the assistant, MacQueen (Josh Gad), the widow, Mrs. Hubbard (Michelle Pfeiffer), the doctor and war vet, Colonel Arbuthnot (Leslie Odom Jr.) to the old Russian princess, Princess Dragomiroff (Judi Dench). Hercules works with the knowledge of these people's past relationships, the many clues that have been dropped around the scene of the crime, and his favorite weapon, his logic.
The character development has a lot of potential but is lacking that particular empathy audiences felt for the characters in the book.
The movie is beautiful to watch. The snowy setting along with the beautiful train makes an amazing picture. Along with the setting, the costume design is great, the colors on screen and the costumes meld together wonderfully.
The performances are all very well done. Branagh brings out the silly yet serious side of Poirot. His moustache and his wit make his character an easy favorite.
Depp's performance is amazing, haunting and deep. His stance and the slight slur in his words bring out the evil side of the character, but again, the empathy that audiences felt for the characters in the book is seriously lacking. Seeing a man readers liked getting killed raises more questions than seeing a man audiences are wary of.
Pfeiffer and Dench get into their characters very well.Their speech and acting show the essence of their characters, staying very true to the book.
To mystery lovers, the slow paced build-up to figuring out the big "whodunit" is everything, but in the case of this movie, it is a little too slow. The dialogue in some parts is very quick and clever; but in most character's monologues it goes on for too long. While there are some fun action sequences and flashbacks, the movie could've been about half an hour shorter.
While the ending is satisfying, it isn't well explained; the ending seemed to throw as much information as it can in the audience's face too quickly without justifying the main point.
About the Writer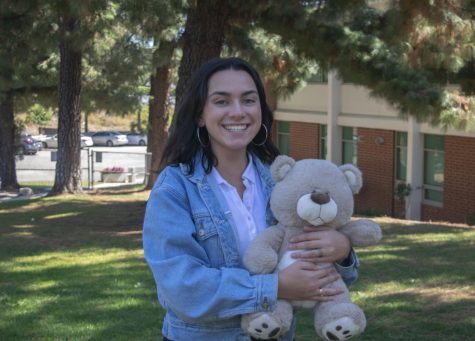 Reed Maruyama, Design Editor
Hobbies/Interests: immigration, healthy lifestyle, dance, art, writing

Spirit animal: Butterfly

Places you want to travel to: Bora Bora, Greece,...