'Moana' creates big waves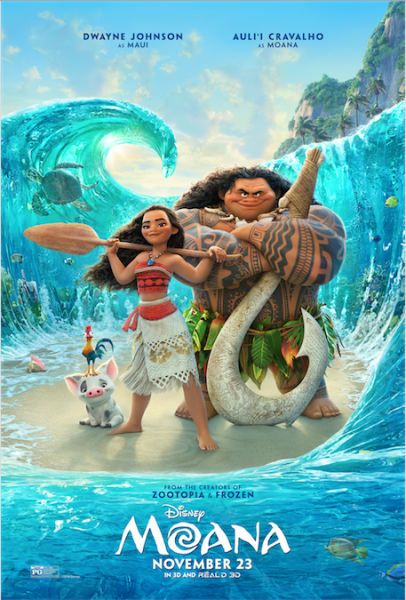 With Christmas around the corner, movies tend to be more festive and happy this time of year, making you feel some sort of joy you didn't have before you stepped into the theater. Directed by Ron Clements, who also worked on Aladdin, The Princess and the Frog and The Little Mermaid, and its music composed by Lin-Manuel, the writer and lead actor of Hamilton, Moana is destined to be one of the greatest movies of all times, and indeed it is.
Moana (Auli'i Cravalho), a teenage Polynesian girl, is the chief's daughter, making her chief after her father. Their island is cursed because a demi-god shapeshifter named Maui (Dwayne Johnson) steals the heart of Te Fiti, an island goddess and island. After this, everything evil starts to occur, including the possible death of everyone on their island.
Moana never felt called to be chief, but rather to discovering what was beyond the sea and beyond the boundaries her father had given her. Moana's father never liked the idea that she was so adventurous and forbad her to ever go to the Ocean, being that the Ocean was magical and had chosen her to return the heart of Te Fiti.
The adventure begins with Moana trying to return the heart, while facing many obstacles, including the stubborn Maui. Moana is a brave girl who does extraordinary things, teaching young girls that they can do anything they put their hearts to, and that may require them to defy their parents' expectations
The visuals are colorful and tropical, portraying scenes that could be seen in Hawaii. The filmmakers put the audience at the center of the film, allowing them to experience with Moana the rocky waves and strong storms.
The storyline of Moana is absolutely perfect, possibly making Moana the new Frozen. The things that movies like Frozen and Tangled lack is the cultural aspect. Moana portrays the lives in a small village on a tropical island. And that is one of the most important elements in a movie: to relate to your audience on a personal — in this case cultural — level, which Moana does very well.
Although the music and storyline are fantastic, the best part of the movie is Dwayne Johnson. He sounds like a guy who could not sing, since he usually runs around with a gun in hand. Hearing him sing and play such an innocent role is so refreshing and truly makes your heart all fuzzy inside.
About the Writer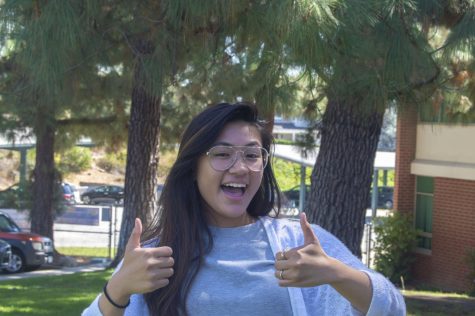 Isabela Lacsina, Managing Yearbook Editor
Hobbies: Playing guitar and traveling

Favorite shows: Queer Eye, Jane the Virgin, Riverdale

Places you want to travel to: Greece

Items on your...