'Miss Peregrine's Home for Peculiar Children' amazes audiences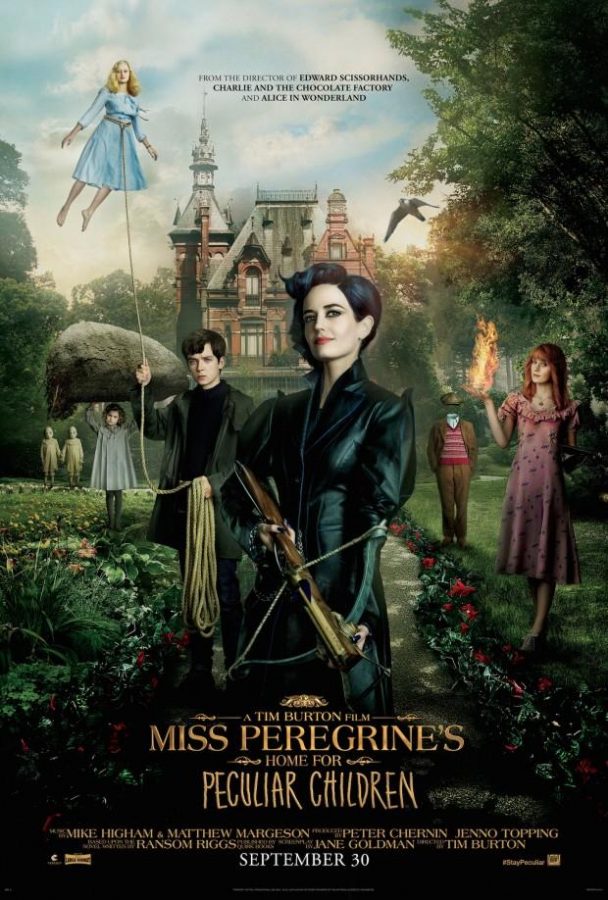 Tim Burton's new film, Miss Peregrine's Home for Peculiar Children, like his other recent films, Alice in Wonderland and Charlie and the Chocolate Factory, meshes Burton's style of directing with the film's storyline.
In Miss Peregrine, the main protagonist, Jake, goes through a rough time, always being isolated by others. One day, Jake decides to go visit his grandfather. When he comes to the house his grandfather is missing. He goes to the backyard to see that his grandfather was stabbed.
Jake notices that his grandfather's eyes are not there any more. Before he dies, his grandfather tells Jake, "Find the bird in the loop on the other side of the old man's grave on September 1940, and tell them what happened." He goes there for the summer and meets these peculiar children in the 1940s. Jake discovers many things and goes on adventures with these children.
The film's fantasy-based plot helps create an eerie setting of the movie. However, Burton only adequately creates character's background. The movie itself could have used more time to explain how the antagonists created other evil creatures called the hollowgasts. The hollowgasts are monsters designed to eat the eyes of people, but mainly children with peculiarity. Burton focuses on the main antagonist, making it confusing for the audience to know where the evil creatures came from in the beginning.
The film is set in the present day, which makes the plot more interesting. During the movie they showed the audience can recognize an object instantly because it is within our time period. For example, Jake brings out a phone and all the children look at it like they've never seen it before.
However, when the main character (Jake) finds the house, it gets confusing to identify what time period the movie is in. When Jake first finds the house, it is still 2014. Later, he knocks out and wakes up again. But, when he wakes up, he is stuck on Sept. 3, 1940. The time transition is hard to notice at first, but within a minute, the audience can probably tell the time transition happened during that time.
Burton also spectacularly portrays the theme of identity. In the movie, Jake struggles to find his identity throughout the story. He goes through rejection, questioning his true identity. Viewers can see his character develop as he finds his identity at the end.
Burton creates a wonderful film in his book-based Miss Peregrine's Home for Peculiar Children. The movie teaches us that finding our identity takes us a great deal amount of time.
About the Writer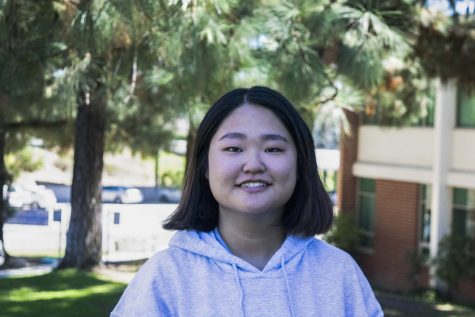 Leslie Chung, Content Editor
Hobbies: Music and Reading

Favorite shows: Vampire Diaries, Hidden Singer, Anne without an E, My ID is Gangnam Beauty

Places you want to...