'Atlanta' is about making it big in the 404
Donald Glover, aka Childish Gambino, is finally back into the acting scene since starring in the American sitcom, Community. Glover's new show, Atlanta, is an FX original comedy series about upcoming rapper, Alfred Miles (Brian Tyree Henry), his cousin Earnest "Earn" Marks (Donald Glover), and their right hand man Darius (Keith Stanfield) trying to make it big in the rap industry. Atlanta is a city filled with talented artists trying to get recognized; hence, the meaning behind the title.
The series premiere aired Sept. 6. in a two-part hour long episode. The first half-hour of the show, or the first episode, "The Big Bang" gives viewers a little background on Earn's life. He's a broke "homeless" college dropout, who resides with his on-and-off girlfriend, Vanessa (Zazie Beetz) and their daughter. When Earn hears about his cousin Alfred's song "Paper Boy" he reaches out to him to seek the opportunity of managing him, in search of making money. Alfred doesn't see eye to eye with him until Earn proves he's capable to make Alfred get recognized by sending his song to their local radio station.
In the second episode, "Streets on Lock," Alfred gets the jist of what it's like to be noticed on the streets. He gets noticed by restaurant employees, kids and their moms, and even police officers. While Alfred is out getting noticed, Earn is locked up due to conflicts that arise in the previous episode (no spoilers here).
Atlanta has a very unique storyline compared to other shows already out there. It is better than expected with acting that is above par. Glover has matured dramatically, as has his acting, which has evolved since his cliché character, Troy, in Community. The other main actors, Henry, Stanfield, and Beetz, are quite underrated, although they appeared in shows and movies as extras. Now that they're starring in Atlanta, they can get recognized for their work.
Although Atlanta is categorized as a comedy, it's also serious. It addresses life in Atlanta, not the pseudo kind every TV show delinates – we're talking about life behind the drugs and alcohol. Glover does an excellent job in presenting this lifestyle.
From whatever part of the world you watch this show, it will give you a feel of how today's Atlanta based rappers – Lil Yachty, 21 Savage, or even Young Thug – lives were before making it big. This show is a definite must watch if you are a fan of Donald Glover.
About the Writer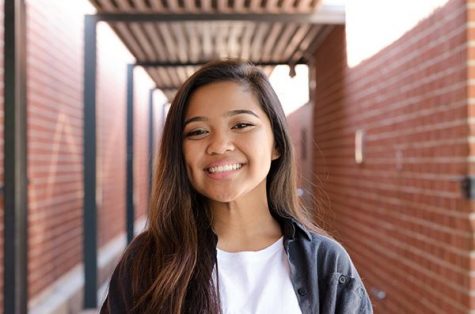 Jaden Florita, Photographer
Hobbies/Interests: Brazilian Jiu-Jitsu, photography, makeup, watching baseball, music
Favorite Movie: Lilo & Stitch
Favorite Food: Tommy's hamburgers,...