'Catastrophe' Season 2 is gold for Amazon Prime members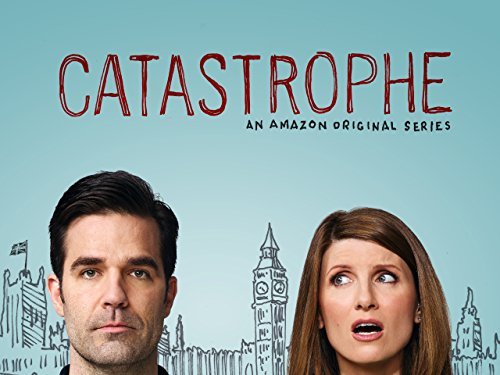 With so much artificiality and misconception in television these days, it's such a relief to watch something that's honest. And it's even more of a relief to watch something as painfully honest as Rob Delaney and Sharon Horgan's Catastrophe.
After a successful Bostonian Ad Executive's business trip to London results in the pregnancy of a school teacher, he is forced to move there and sort out the problem with her. The surprise success of the first season attracted many Prime members, particularly because the first season is so addicting and easy to watch.
The second season is just as magnificent, and even more funny now with the babies involved. Also named Rob and Sharon in the show, Delaney and Horgan are brilliant in every way. The contrast of the different cultures is so hilariously conveyed and well-written. The hysterical sarcasm which is rooted in simple everyday problems is astoundingly pure and straightforward. This unique quality of not trying to mask the awkward problems in communicating with people, which we all face every day, makes the show so easy to watch and so simply enjoyable.
There's an inconceivable quality the show possesses which only exists within the dialogue, actions and decisions the characters make. It makes the show so unique and so hilarious. It's the funniest show on television, except it's not on television, once again proving that instant-stream shows can be as good if not better than any network show. Amazon Prime is good for two things: Catastrophe and same-day-shipping, definitely in that order.