Damien Chazelle returns to theaters this December with 'La La Land'
One of the best films, if not the best film, of 2014 was the highly suspenseful drama Whiplash. The film starred Miles Teller as an ambitious young drummer who encounters a brutal instructor, played by Oscar-winning actor (for this film) J.K. Simmons, whose methods of teaching surpass morality. Written/directed by Damien Chazelle in his feature debut, the film went on to win three Oscars and put Chazelle on the map as a filmmaker to look out for. This winter, Chazelle sings and dances his way into the awards season with his original musical La La Land.
Originally scheduled for a summer release and then moved to December for a limited release Dec. 2 and expansion Dec. 16, the film stars Ryan Gosling as an aspiring jazz pianist and Emma Stone as an aspiring actress who form a relationship as they help each others dreams come true. The film also stars Finn Wittrock, Rosemarie DeWitt, John Legend and J.K. Simmons in a cameo role, which will certainly be a pleasure to see the him reunite with Chazelle.
Based on all the given information, it appears that the film has the potential to be one of 2016's best. To start with, it's written and directed by a highly talented, hungry filmmaker who has given it his all to make his sophomore film dazzle, which is definitely something exciting to witness. It also has a terrific cast and two leads that have delivered a collection of amazing performances in the past and have even displayed their charming chemistry in Crazy, Stupid, Love. Most of Chazelle's team from Whiplash has also returned with him, such as editor Tom Cross and composer Justin Hurwitz. But above all, the film was pushed to awards season, which is a true sign of confidence and boldness with Lionsgate believing that the film is excellent enough to shake up the race. The studio was brave enough to have it go up against the upcoming Star Wars anthology film Rogue One, which is both a smart and risky move. This slot could either serve as sufficient counterprogramming or take away a chunk of its earnings, but hopefully it works in its benefit, which it probably will.
There is an unbelievable amount of excitement surrounding this film and for understandable reasons. With such a talented filmmaker at the helm and a magnificent cast, it would be difficult not to be thrilled.
About the Contributor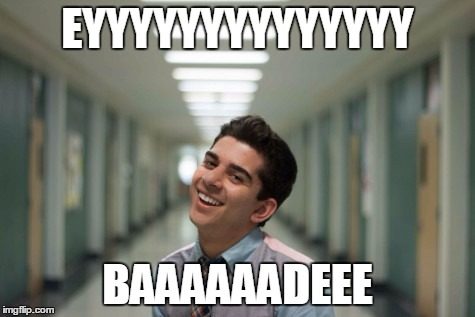 Alec Badalian, Magazine Editor
INTERESTS/HOBBIES:  Inter-dimensional travel.
EXTRACURRICULAR ACTIVITIES:  Stopping Dr. Doom.
THREE WORDS TO DESCRIBE ME ARE:  This isn't science.
IN...