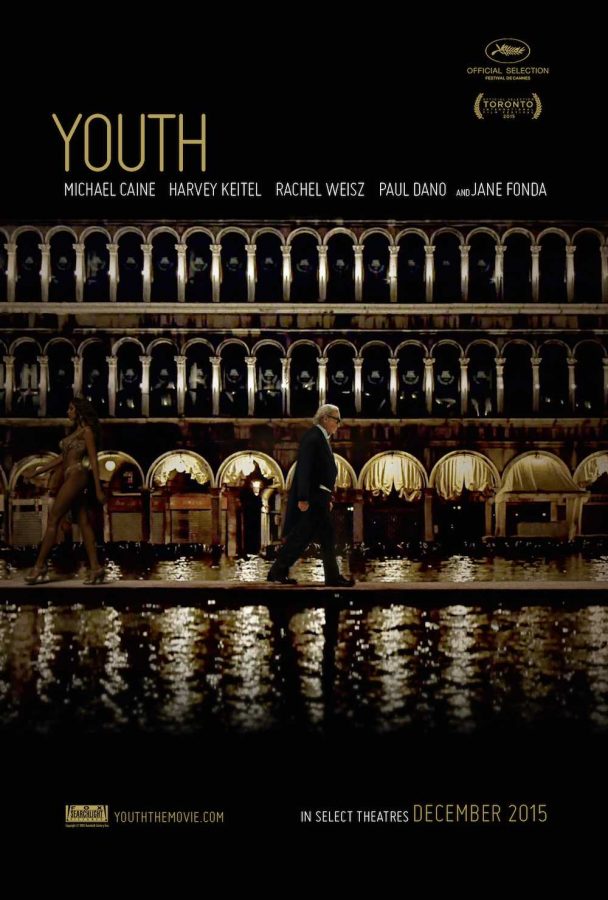 photo courtesy of collider.com
'Youth' is an emotionally riveting and powerful European drama
You know you're in for something special when the title of the film appears only after 14 minutes. Italian Academy-award winning director Paolo Sorrentino has created something stunning and magical with his latest film, Youth. Centered around two old friends: a classical composer and a filmmaker, this extraordinary European film is one which is incredulously receiving almost no attention despite its sheer brilliance.
The power of this story is difficult to put into words. Similar to the films of Krystof Kieslowski, Youth possesses that strange element that many Europeans movies seem to entertain. It's this special something that American's can't wrap their heads around. It's this idea that in the world of cinema, not everything has to always make sense. It's for this reason that there are rarely any surreal films produced in the US.
Not that this is a surreal film, but there are definitely some things that are out there. There is a cloud of nostalgic warmth hovering over the entire film. Fred Ballinger (Michael Caine) and Mick Boyle (Harvey Keitel) are on holiday at the foot of the Swiss Alps. Together they discuss "only the good things" about aging and about the existence of human beings as individuals.
Already, the film seems to be quite average based on the summary. It's impossible to convey how emotionally stirring and sentimental this film is. Although it may seem like one of those movies 70-year-old couples go and watch together as a form of self-help, it could hardly be more different.
Supported by an outstanding cast including the remarkably talented actors Paul Dano and Rachel Weisz, in addition to the legendary aforementioned actors, this film truly comes to life in the most pleasant and tranquil way possible. The execution of dialogue is flawless, especially by Weisz. Her unique ability to make scripted dialogue feel so natural — and to express so much emotion simultaneously — is extremely unique and artistically profound. The writing is purely genius and, often subconsciously, it triggers some intense and incomprehensible emotions.
Another characteristic of this film which really stands out is the cinematography and the meticulous set design in each location filmed. Much of the story takes place in the hotel; however, Swiss hotels are clearly not what we're used to here. The camera angles, lighting and set design seem to all fit so perfectly together at times it doesn't even feel like it was designed for the camera. Just like the writing, the scenery feels extremely natural and unforced.
Another exquisite aspect of this film is its impeccable original song, "Simple Song #3," which was nominated for an Oscar in the category of Best Achievement in Music Written for Motion Pictures, Original Song. This beautiful classical composition is not only one of the greatest classical music pieces written for a motion picture, but one of the greatest classical songs written this decade. It would be highly upsetting, and rather shocking, if this spectacular classical gem did not take home the prize this year.
The fact that this film is receiving almost no credit is infuriating. Nominated for only one Golden Globe and only one Oscar, Youth is the most robbed film of the awards season. At the very least, it should have received a nomination for best supporting actor for either Dano's or Weisz's performances. Unfortunately, it seems this year's Oscar nominations were predominantly action or thriller movies. It's about time the American film audience beings to accept movies without massive explosions or totally ridiculous gunfights as equally, if not more valid films.
Rating: 8.7/10