'Jessica Jones' marvels viewers
Netflix's latest original series tops all
Netflix's streak of gripping original series continues with the arrival of Jessica Jones. The series debuted on Nov. 20, gathering a new fanbase for Marvel's latest heroine.
Taking place in Hell's Kitchen, New York, Jessica Jones (Krysten Ritter) is a retired superhero turned private investigator; she's a hard-drinking, quick-thinking and whole-hearted new hero who gives the phrase "not your average girl," (or in this case, superhero), a new meaning. Ritter eloquently captures the disturbed persona that is Jessica Jones, showing the viewer how tough she manages to remain despite sleepless nights and ceaseless drinking.
Jones, who is in wake of overcoming a traumatic experience while being under the control of the deranged megalomaniac Kilgrave (David Tennant), is drinking away her memories while helping ordinary people in need of her skills of deduction. When a new case brings Kilgrave back into her life, the action begins and Jones fights restlessly to end his monstrous ways. Kilgrave, who has the power of mind control, has a tight grip on Jones' mentality and upon declaring his foul love for her, he does not plan on letting go. Nevertheless, Jones remains strong and is able to resist Kilgrave's temptation.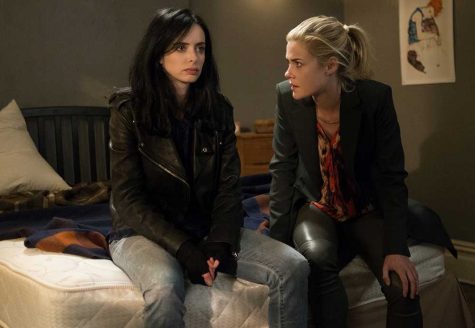 Jones' is not alone on her quest to stop Kilgrave. Her best friend Trish (Rachael Taylor) is the ideal feminist icon who protects her superhero friend and tries to help in anyway she can; she is prepared for anything and fears almost nothing. Jone's love interest Luke Cage (Mike Colter) shares similar super strength abilities. Their relationship, though rocky, goes so deep that neither of them can avoid their feelings. Finally, Jones' is accompanied by neighbor Malcolm (Eka Darville) who, despite being a junkie, still cares and does everything he can to protect her.
This may be Netflix's greatest original series yet. Jones is not the usual superhero with laser eyes and super hearing powers, but with super strength and jumping abilities. Even though she is the hero of the show, she is still human and is not immune to the physiological and psychological toll that Kilgrave has taken on her. She may be the savior but everyone around her knows her vulnerability and they all try to protect her at all costs. The series is also different than other superhero shows in that it is more psychologically thrilling as it takes on intense subjects like rape, feminism and PTSD.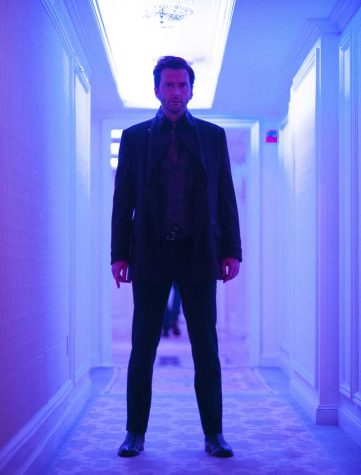 David Tennant diverges from his famous and lovable role as the 10th doctor in the hit British Sci-Fitv show Doctor Who. No longer playing the character of the good doctor, Tennant is the  volatile villain in this series. Terrifying albeit charming, Tennant plays that one villain who is spectacularly terrible but appealing, making the viewer want him to stay in the series, despite his horrible wrong doings. His power of mind control seems desirable, but as he tells the story about how he got his ability, he is able to make the viewers sympathize with him. Tennant grasps the role of trauma and instability flawlessly, making him one of the top reasons why the show is addicting.
That hint of sympathy is diminished as Jones reminds the viewers the psychological torture she had to endure. The shows respectfully represents people who have been through traumatic experiences like rape, giving the shows an insightful and deep quality and making it not only more interesting, but giving viewers the ability to empathize with the characters.
Jones and Kilgrave are not the only ones who make the show great, as minor characters like Trish and Malcolm are so complex that they have a fanbase of their own. Trish embodies feminism and what it means to be an independent girl in a big city. Malcolm, after battling drug addiction, is able to reconcile his life and the relationships he had. All the characters brings their own story to the show, making the show hard to not binge.
Jessica Jones is brilliant and captivating and, quite frankly, waiting one year for the second season is one year too long.