'The Hunger Games: Mockingjay Part Two' catches fire
November is here and so is the last part of The Hunger Games series. The Hunger Games: Mockingjay Part Two premiered Nov. 20, being the best of all four movies yet.
This action-packed love story yet again strikes the viewer with unfortunate scenes but a fulfilling ending. Being the last part of the series, director Francis Lawrence went all out to give the best conclusion to the story.
Not only is the production of the movie exceptionally well done, but the actors play their characters as if they are the same person. Jennifer Lawrence, as Katniss Everdeen, especially plays her part like never before by expressing her emotions as if they were real.
While the actors perform extraordinarily, the surprises and gruesome details that the movie captures is remarkable. The morbid creatures and the horrific deaths all add to the shocking events that take place in the movie.
With a few changes, the events in the movies were quite similar to the book. Surprising of all were the scenes that were so precisely described in the book that come to life in the movie. However, despite reading the book multiple times and roughly knowing what will happen, the movie did keep will keep one on the edge of my seat, questioning what will happen next.
The movie begins exactly where Mockingjay Part 1 ended, with Peeta Mellark (played by Josh Hutcherson) out of the Capitol and in District 13 and Katniss with her neck severely injured. The whole movie revolves around Katniss trying to get to the Capitol and kill President Snow. Facing the difficulties to achieve this mission, the movie also captures the captivating love story between Peeta and Katniss. The movie also ends with a fulfilling ending, especially to the girl on fire, Katniss Everdeen.
Earning $274.9 worldwide the first weekend it premiered, The Hunger Games: Mockingjay Part 2 is clearly a huge success. Though it is necessary that one watch the other legendary movies of The Hunger Games series, Mockingjay Part 2 is not worth missing.
About the Writer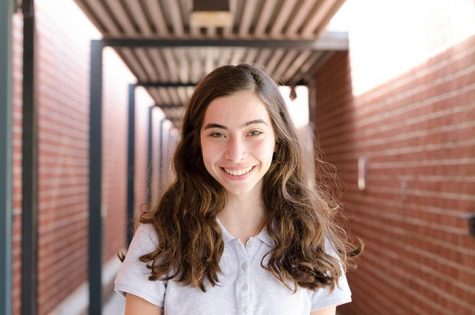 Rita Bilamejian, Business Manager
Hobbies/Interests: Drawing, watching tv, reading
Favorite Movie: The Hunger Games
Favorite Food: Pizza
Plans for the future: become a successful lawyer.
Three...