From page to screen, 'Paper Towns' succeeds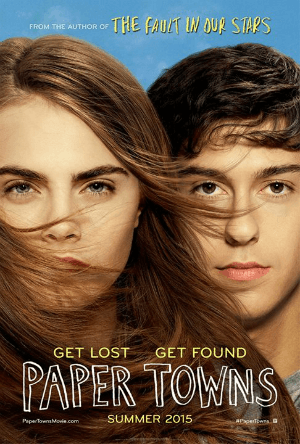 Last summer, 20th Century Fox adapted John Green's massively popular YA romance novel The Fault in Our Stars into a feature film, attracting hoards of teens with their tissue boxes and "Okay? Okay" T-shirts along with it. Despite being an unbearable experience, it was financially successful, grossing $307 million worldwide, making another film based on one of the books by the iconic author inevitable. Just a year after, Fox released an adaptation of Green's, arguably, best book, Paper Towns.
Available for digital streaming on Oct. 9 and on DVD/Blu-ray on Oct. 20, this coming-of-age tale, directed by Jake Schreier (Robot & Frank), stars Nat Wolff as young Quentin Jacobsen who ends up on a nightlong adventure with his estranged neighbor and friend Margo Roth Spiegelman (Cara Delevigne). When Margo disappears the following morning, Quentin sets out to find her all while trying to make it to prom with his friends as his senior year of high school comes to an end.
Paper Towns, both as a book and a film, is better than The Fault in Our Stars in essentially every way. In terms of the films, the performances in TFIOS are all so phony and over-written, whereas in Paper Towns, every character is thoroughly genuine, due to the talented cast of course. The soundtrack for TFIOS is awkwardly spliced within the film and includes completely irrelevant music, whereas in Paper Towns, the soundtrack is almost a character itself, as it seamlessly transitions the story from scene to scene. The cinematography of TFIOS is distractingly bright and clunky, whereas in Paper Towns, each scene is framed beautifully and fluidly shot.
Focusing more on Paper Towns on its own, the story is truly uplifting, celebrating the naivete and lightheartedness of adolescence. That theme is one of the most imperative aspects of the book and it thankfully wasn't forgotten on the path to becoming a film. Schreier knew exactly how to handle the material, whether it was leaving out parts from the book or even adding parts that were never even in it. Regardless of all the changes, the film remained faithful to the core ideas of the text and honored it magnificently.
This is undoubtedly the most underrated film of the summer, perhaps even the whole year. Grossing only $85 million worldwide and receiving only decent responses from critics and audiences, Paper Towns never got the recognition it deserved while it was in theaters and hopefully it can do so with its home availability.
About the Contributor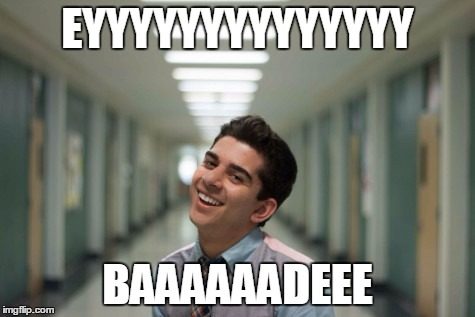 Alec Badalian, Magazine Editor
INTERESTS/HOBBIES:  Inter-dimensional travel.
EXTRACURRICULAR ACTIVITIES:  Stopping Dr. Doom.
THREE WORDS TO DESCRIBE ME ARE:  This isn't science.
IN...