'The Walk' steps into the award season races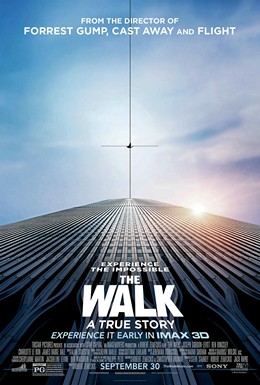 Director Robert Zemeckis has given us some truly memorable film experiences over his long career. He gave us a heartbreaking look into the world of a hopeless alcoholic in Flight, resulting in one of Denzel Washington's best performances in recent years. He left us stranded on a deserted island with Tom Hanks and Wilson the volleyball in Cast Away, a wonderful dramatic piece. But most notably, he took us back in time, into the future and then back in time again with the immensely fun Back to the Future trilogy, undoubtedly one of the greatest film franchises of all time. Now, he places us on a high-wire between the Twin Towers in The Walk.
Beginning with a limited release on Sept. 30 and expanding nationwide on Oct. 9, this biopic stars Joseph Gordon-Levitt as the French high-wire artist Philippe Petit, who, in 1974, famously and illegally hung a wire between the Twin Towers and walked from one to the other. With the help of his mentor Papa Rudy (Ben Kingsley), his girlfriend Annie (Charlotte Le Bon) and whole gang of accomplices, Petit must sneak past guards, figure out how to hang his wire and overcome a slew of other problems in order to make history.
The film gets off to a bit of a rocky start, as it comes across quite silly with its approach to the material. However, once the gears begin to turn, they run at full speed, making this one of the most intense theater experiences of the year. This was a film clearly built to be viewed on the largest screen possible and for good reason. Though the Twin Towers are computer generated for obvious unfortunate reasons, the depth of field is almost seamless and the 3D gloriously amplifies the breathtaking nature of the wire-walking sequences. If it's possible, watching the film in IMAX 3D would be advised.
Some of the more quiet moments are equally suspenseful, one of which involving a "mystery man" who walks in on Petit tightening his wire between the towers. The scene is entirely silent and builds up so much tension with only the looks on the actors' faces, crafting a truly brilliant scene.
But this sense of peril would mean nothing without a proper cast in the middle of it all, and thankfully, the cast is terrific. Gordon-Levitt is magnificent as he always is, never under nor overcooking the French accent and showing a great deal of physicality. Le Bon and Kingsley are both great as well, as they support Gordon-Levitt's character and performance tremendously. Another notable supporting player is James Badge Dale who plays on of Petit's American accomplice Jean-Pierre. He provides some expertly timed comedic relief and manages to make the most out of his small time on screen. Alan Silvestri's score is also masterfully done, balancing between swelling dramatic symphonies to upbeat jazz tunes.
The film isn't perfect, as the first half an hour or so had some tonal issues and poor special effects, which fortunately improve as the film progresses. But once Petit begins to realize just how mad he is and the severity of his choices, a dramatic weight is added that completely benefits the film, while still maintaining a lighthearted charm. This probably won't be a Zemeckis classic by any means, but it's still a sensational experience.
About the Contributor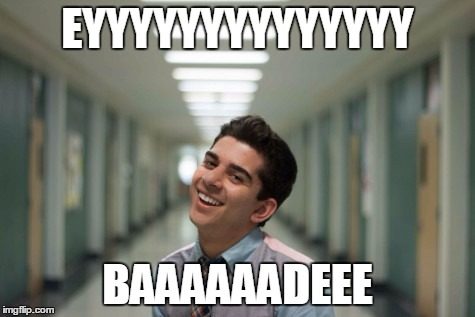 Alec Badalian, Magazine Editor
INTERESTS/HOBBIES:  Inter-dimensional travel.
EXTRACURRICULAR ACTIVITIES:  Stopping Dr. Doom.
THREE WORDS TO DESCRIBE ME ARE:  This isn't science.
IN...