'The Revenant' trailer will have jaws dropping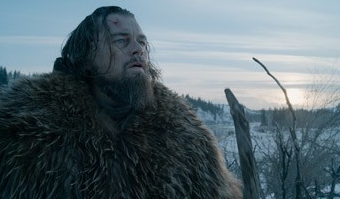 One of the top awards contenders this year is Alejandro González Iñárritu's frontier-period piece, The Revenant. Last year, Iñárritu managed to snag best director and best picture, along with many other awards, at the Academy Awards for his surrealist comedy Birdman, which he produced with Fox Searchlight. However, now that he's worked wonders behind camera, Fox has promoted him to their major film distributor, 20th Century, for The Revenant and it shows, as it's almost impossible to tell that a with a scope as grand as this was done by the guy whose last movie took place almost entirely in one venue and done in one continuous shot.
Opening on Christmas Day this year, the film stars Leonardo DiCaprio as frontiersman Hugh Glass who, with his fellow men, escape an attack from Native Americans, but once they think that tensions have simmered down, Glass gets mauled by a bear, leaving him in brutally wounded. As the leader of their group, John Fitzgerald (Tom Hardy) sees Glass' condition, and he decides the best thing to do would be to take him out of his misery, attempting to bury him as well as taking his son from him. But when Glass manages to escape his grave, he sets out on a path of revenge for the men who left him for dead.
There have been many behind-the-scenes stories about how rigorous a production this was. Iñárritu's idea was to shoot chronologically — something that's almost never done during film productions — over an 80-day schedule which would take place over a whopping nine months of principal photography, the average for most movie being around 1-2 months. This was due to Iñárritu and cinematographer Emmanuel Lubezki's aesthetic plan, which was to shoot only in natural lighting. But due to the harsh weather, this only allowed them up to a few hours a day to shoot, which they had to meticulously plan in advance. Well, it looks like all that meticulous planning has paid off because the final product looks utterly astounding.
There isn't one aspect of this film that isn't perfect. DiCaprio, despite his lack of Oscar recognition, always gives it his all and he looks stellar in this role. Fingers crossed that he finally takes home that statue this year. The look of the film is also stunning, as Lubezki frames each shot to perfection. Frankly, he could make a pile of trash look good.
The sound mixing is perfect (particularly with eerie screams that repeatedly play in the back), the cinematography is perfect, the casting is perfect — it's all just perfect. That's the one word that comes to mind the when thinking about The Revenant, and rightfully so.
About the Contributor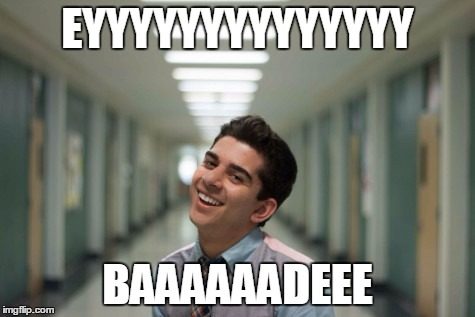 Alec Badalian, Magazine Editor
INTERESTS/HOBBIES:  Inter-dimensional travel.
EXTRACURRICULAR ACTIVITIES:  Stopping Dr. Doom.
THREE WORDS TO DESCRIBE ME ARE:  This isn't science.
IN...