Anatomy of a Boyfriend: Not Just a Cliche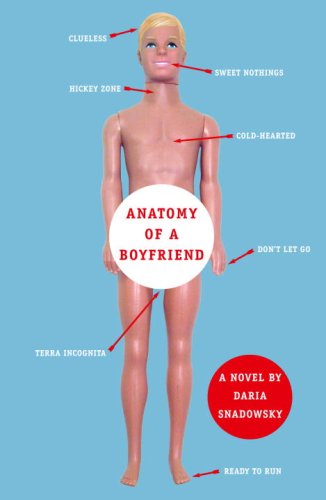 Although Anatomy of a Boyfriend by Daria Snadowsky may seem like another cliche story about a first love, the author provides a clear and original story to the sappy story line most love stories revolve around.
The main character, Dom, meets Wes, a track-star from a high school across town, and they instantly click. The two become good friends but things start to heat up when Dom and Wes admit their feelings for each other. The rest of the book journeys through their relationship and the amount of "firsts" they experience, and ends with a fall.
I know, sounds like a repeated story, right? I'll admit, it took a while for me to like the book, but once I gave the story a chance, I genuinely liked it.
Snadowsky is the type of author who isn't afraid to hold back. While things get graphic, she doesn't try to hide away or cover anything up. Most graphic scenes are what every reader would like a book to be — honest. Many writers lack honesty in their stories, which results in horrible writing, but Snadowsky does just the opposite.
The characters don't lose their realness, which is an important component in writing. Snadowsky does a great job in building her characters, and readers are truly able to sense their growth.
The choice of dialogue in the book, however, feels unreal and pointless. Snadowsky could've gotten her points across without the dry dialogue; it is hard to imagine a teenager saying certain things that Snadowsky wrote. It feels somewhat fake, as if it is only there as a filler.
Anatomy of a Boyfriend took some time for me to get used to, but once I did, I couldn't put the book down. It really is an easy read and it definitely will not let you down. The book is particularly intended for young adults, but I'd recommend it to anyone who likes reading books that have it all: romance, adventure, and discovery.
Leave a Comment