Museum of Failure fails to please
The museum draws massive crowds and massive disappointment
Hang on for a minute...we're trying to find some more stories you might like.
The Museum of Failure, a pop-up exhibition in Los Angeles' Architecture and Design Museum, introduces an interesting concept: displaying history's failures while other museums show history's successes. This new concept, as well as extensive press coverage and the museum's limited time in Los Angeles — it leaves L.A. Feb. 4 — has attracted many from the Los Angeles area and beyond.
Located in Downtown's Arts District, it was tough to navigate the streets and locate a convenient parking space. Even before the museum's opening time, 2 p.m., a line of people from all age groups stretched down and around the building. After the museum's opening, the line only grew longer.
The exhibit's setup is a bit strange. The museum's location, inside the Architecture and Design Museum, is tiny, and the space is shared with two other exhibitions, Sergei Tchoban Architecture Drawings and The Landscape Architecture of Lawrence Halprin. Visitors must navigate through the museum to the back, where the Museum of Failure's exhibits await.
The exhibits on display include Google Glass, Donald Trump's Monopoly, and Harley-Davidson Perfume. With each item is an interesting caption, featuring a sometimes punny description of the item and why it failed. There are also charts rating the items' innovation, design and implementation, along with a measurement of the items' failure using a "fail-o-meter."
The Museum of Failure is interactive, with inspirational quotes about failure and a "Failure Confessional," for all visitors to contribute to. Anyone can grab a sticky-note and anonymously post their failures on the Failure Confessional. Many notes are very specific, citing past relationships, embarrassing situations, even illegal activity. One visitor posted on the Failure Confessional, "My failure was paying 15 dollars for this."
Although the Museum of Failure has interesting aspects, they are accompanied by annoying ones. Crowds of people trying to tiptoe and peek over others' heads come with the cool exhibits and captions. Difficult parking and long, sweaty lines counteract the museum's allure. And the underwhelming number of exhibits result in a visit lasting about an hour, not worth the maze-like drive through Downtown.
If you have time and the Museum of Failure has piqued your curiosity, a trip to the museum will allow you to draw your own conclusion: failure or success. After my brief visit, I think the Museum of Failure should include itself as an exhibit.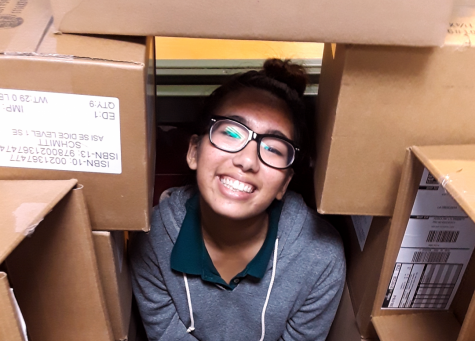 Sangam Sharma, Staff Writer
Interests/Hobbies: Breathing, reading, sleeping, and eating.

Favorite year in music: 1971
Goals in life: Live until 29.

Three words to...