Knott's-so-scary farm proves to be a disappointment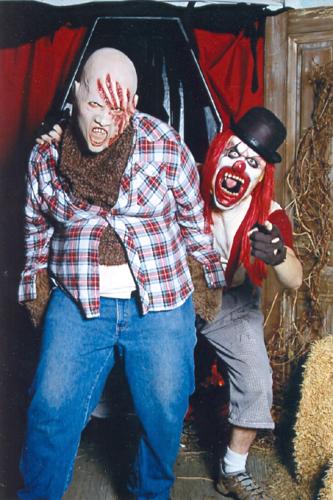 At the very end of September, Knott's Berry Farm opens up their gates to the undead during the dark nights of the Halloween season. When the sun goes down the ghouls and ghosts arise to inflict horror in to the souls of the guests — at least that's what they should.
From 7 p.m. to 2 a.m., the amusement park takes an ominous turn from the bright and sunny epitome of California entertainment into a dark and macabre festival of terrors straight out of a Gothic period horror story. During this time, the scare actors are dressed up in costumes and have their faces transformed into scary beasts that are driven only by the uncontrollable urge to stalk their prey which are the guests.
Every year the amusement parks are hyped up with various media and advertisements and makes people wonder — which parks are actually worth going to? In this case, Knott's might not be the best choice.
When entering the park, there was a sense of emptiness as not many actors were roaming the walkways in the designated scare zones. For those not wanting to be drowned in too many encounters of the actors, this may be relieving for the guest anticipating the scares. However, for me, this was disappointing.
The mazes were not too great either. Just as the scare zones, there were little scarers to make the mazes truly horrifying. The props were very distinguishable from real gore and it felt as though you were walking through the Halloween section at a dollar store. Most of the wait times, on the other hand, were not too long, which still made the mazes worth going on.
The thrill rides and roller coasters were very pleasing and redeemed the park, as so far it was not worth going. When you're going 120 mph up a vertical 200-foot-tall hill, and back down the same way, or whirling through many twists, loops and corkscrews, it's hard to say that roller coasters don't create a lot of excitement.
The event was fun only for the rides, as the mazes didn't add too much entertainment. Since the main attractions that were hyped up were the scary mazes and scare zones, it would be better to go during the day as there is more time to go on the rides that matter. No one is missing out by not going on the mazes.