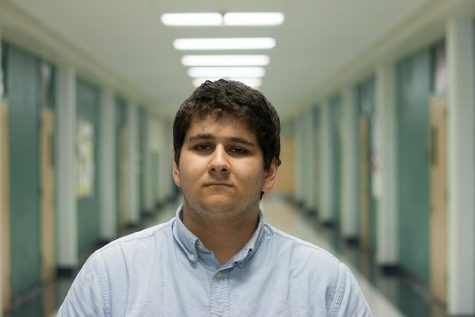 INTERESTS/HOBBIES:  Music and Computer games.
EXTRACURRICULAR ACTIVITIES:   Going to amusement parks and Movies with friends.
THREE WORDS TO DESCRIBE ME ARE: ambitious, motivated and reliable
IN TWENTY YEARS:  I'll be older
FAVORITE QUOTE:  "We all change, when you think about it. We're all different people all through our lives. And that's okay, that's good, you've got to keep moving, so long as you remember all the people that you used to be"
FAVORITE MOVIE: Paul Blart: Mall Cop 2
Ryan Ellinwood, Video Editor
May 01, 2017

Students find the link between modern poetry and modern art

(Photo)

May 24, 2016

Earth Day weekend at the Aquarium of the Pacific

(Story/Photo)

May 18, 2016

Scientific Research students attend the ESRI conference in Anaheim

(Story)

Apr 21, 2016

Shakeh Aslanyan wins Congressional Art contest

(Story)

Dec 11, 2015

Stressing the student body

(Story/Photo)

Dec 03, 2015

Cricket Busters win challenge with #SaveAFisheatABug

(Story)

Oct 07, 2015

Knott's-so-scary farm proves to be a disappointment

(Story)