GUSD Students can't take the heat
Precious summer memories melt away in August when heading back to school
Remember that time waking up on a warm August morning and not having to worry about the start of school for another month? Most Glendale Unified School District students have fond summer memories of these days.
Since 2009, the slow transition of school starting in August began. GUSD schools began to start in late August, and with the transition complete school now begins in early August.
According to the Crosby Chronicles, the 2016-2017 school year is followed by a nine-week summer compared to the current 2015-2016 eleven-week summer. For the 2016-2017 school year, GUSD schools will begin on Aug. 8, 2016 and finish June 1, 2017.
The calendar changes begun in 2009 were intended to allow secondary students take finals before winter break and to give AP students more time to prepare for the May exams. Although the concept of having finals done was to allow students to have a restful winter break, the GUSD should reduce the number of days off in the first semester to equally distribute the days of instruction.
As mentioned by Hoover High School teacher Brian Crosby, the extra month for high schoolers to prepare for the Advanced Placement tests has not necessarily resulted in better test scores. There has not been proof to show the improved performance in students by pushing the start date several weeks in advance, he said.
Most continue to have summer vacation in August and enjoy the summer warmth, yet with this start date for the 2016-2017 school year, families as well as students might not have the time to enjoy August like they have in previous years.
The heat in the summer is especially unbearable for children who have physical education outdoors. There might be times where teachers decide that broiling heat rising from the asphalt is too much for the students to endure in August.
According to Healthy Schools, students cannot perform their best in warmer temperatures. The heat can shorten the attention span of students in classrooms even just by the intensity of sunlight blaring in a classroom.
Students should be physically and mentally rested before the school year begins, something that is not accomplished when they are stressing or studying in the blazing heat.
Does this mean the dreaded and bothersome back to school commercials will interrupt what is left of a summer vacation in mid-July? If there will not be a change in the start date, students need to save that sunscreen not for the beach, but for school.
About the Writer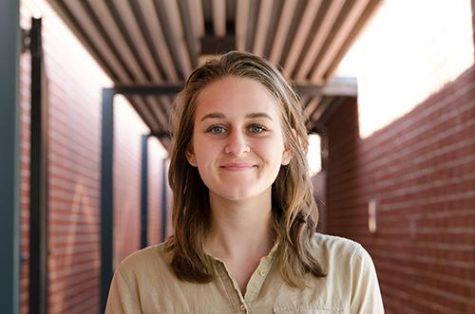 Tenny Vasghanian, Yearbook Design Editor
Hobbies/Interests: I love science and math. I play the piano and do a lot of art (including sculpting)
Favorite Movie: The Devil Wears Prada
Favorite...