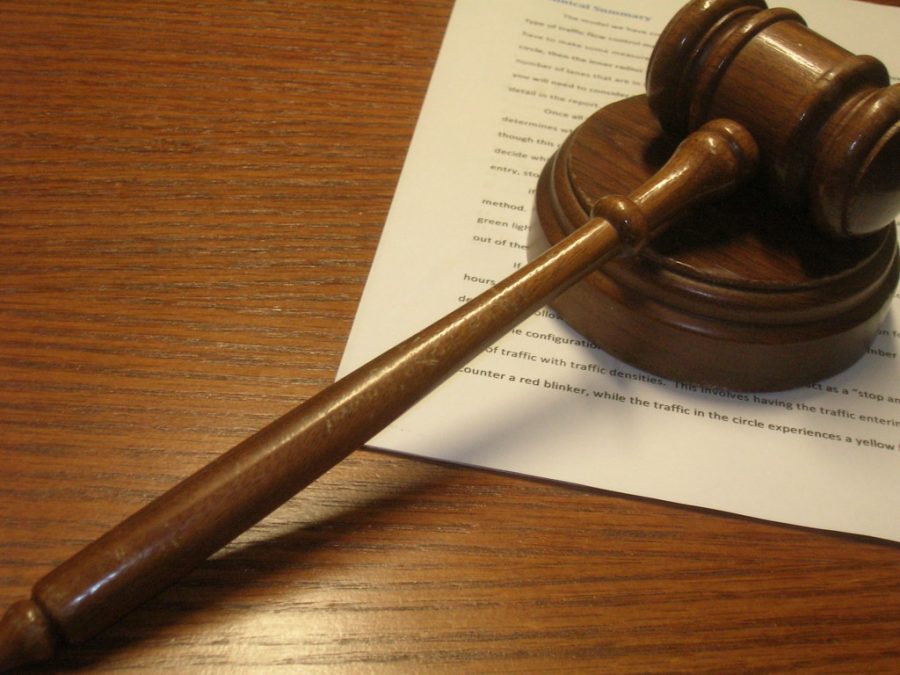 Creative Commons
This past month Clark's Mock Trial team competed in the Constitutional Rights Foundation's (CRF) Mock Trial Competition. The Green Defense team finished both rounds with one win and one loss, while the Yellow Prosecution team finished with two losses.
The CRF Mock Trial Competition is an annual event in which teams from high schools across L.A. county are given a theoretical court case based on actual court cases in the past or events going on in the U.S. Students are assigned the roles of attorney, witness and clerk to simulate a real courtroom.
The second round was held Nov. 10. This round's matchup system was based on how the team did in the first round. They get matched up with people who got similar scores to them so they're on a more level playing field. Unfortunately, both teams ended up losing this round, as they did well enough in the previous round to get matched up with schools that were top-ranked in the competition. The Green team lost by 0.68% and the Yellow team lost by 1.09%
Nov. 2 was the first round of this year's competition. In the first round, teams are randomly selected and pitted against each other. Green Team managed to do very well this round. "In the first round, our green team won by 2.46% which is quite a lead," said Mock Trial Teacher Melissa O'Gara. The Yellow Team lost, but only by 0.22%.
This year's case was centered on two main people: Lee Croddy and Remi Montoya. Croddy is an internet personality who focuses mainly on things he thinks the government is hiding from us, namely UFOs. One day one of Croddy's fans broke into a government official's house to steal some documents, punching them in the heat of the moment. Later Remi went over to Lee's house to stay over. Later Remi Montoya admitted to committing first-degree burglary and assault on a peace officer.
There's a lot of evidence stacked against Croddy in this case, like a Twitter group chat in which he says that they'll "Take what's theirs" after mentioning the documents the government official had. There's also a screenshot of a DM between Croddy and Montoya in which Croddy asks Montoya to get the documents from the official's house.
Of course, this year the feel of the courtroom is mostly gone due to distance learning because this year's trial was over Zoom. Despite that downside, this year's Mock Trial team did very well. "I'm disappointed that it was not in a real courthouse," said junior Anaïa Elbaz, "but I'm very proud of my team and how Mr. and Mrs. O'Gara helped us the best they could. They both did a great job!"