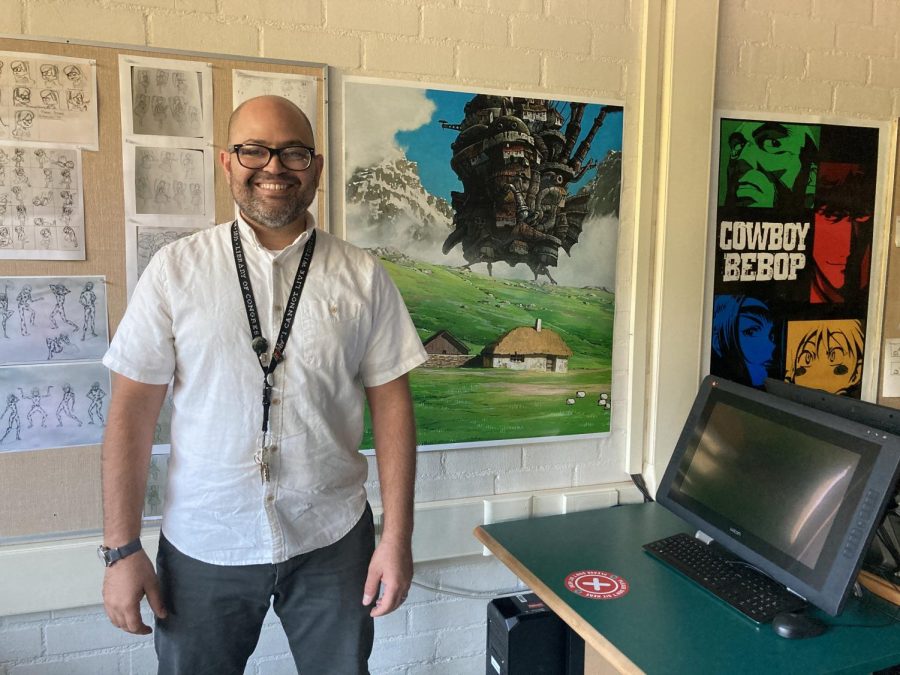 Anthony Lockhart
Clark's animation courses are some of the school's signature classes, focusing on both technology as well as visual arts. Anthony Lockhart is Clark's newest computer animation teacher. He teaches all animation classes as well as the Tech Lit animation quarter for freshmen.
Lockhart feels he has started the year strong and hit his stride despite the challenges of online learning. He said that his biggest challenge was "starting a new job in GUSD; there's so much new stuff to learn." Because of remote learning, he was worried about low engagement and morale from his students; however he finds that at Clark, students are eager to learn. "The students here are very lucky," Lockhart said. "But the other reality is that a large number of my new students at Clark are struggling in one way or another." He feels that the pandemic has taken a toll on everyone. Regardless, he plans to continue doing his best for his students in spite of that.
Ever since he was young, Lockhart has been inspired and amazed by animation. He has his Bachelor's in visual arts and 3D animation from Cal State Los Angeles and is currently pursuing his Masters for Art in Education Technology at Cal State Los Angeles. 
Students find his classes to be enjoyable and relaxed but all the while still intensive and informative. Junior Anna Tobey is grateful for Lockhart's understanding teaching style, and she finds that Lockhart gives thorough instructions and plenty of time to work during class. As an Animation 3-4 student, Tobey is working towards eventually creating a short film. "I feel like I have been making a lot of progress in Mr. Lockhart's class," Tobey said. "My favorite assignment was probably coming up with the background layouts."
"I feel encouraged to work in his class because of how upbeat he is," said junior Anton Fajardo, "He's very patient with students, so he's very helpful when you're stuck on a technique or a tool." Fajardo is in his first year of animation and is thoroughly enjoying the class so far. 
The year is far from over, and Lockhart eagerly looks forward to what has yet to come. "I like the energy that young people bring to the table, especially when they struggle with a concept and eventually master a skill," Lockhart said. He looks forward to being able to teach in person and to continue to see what his students create.