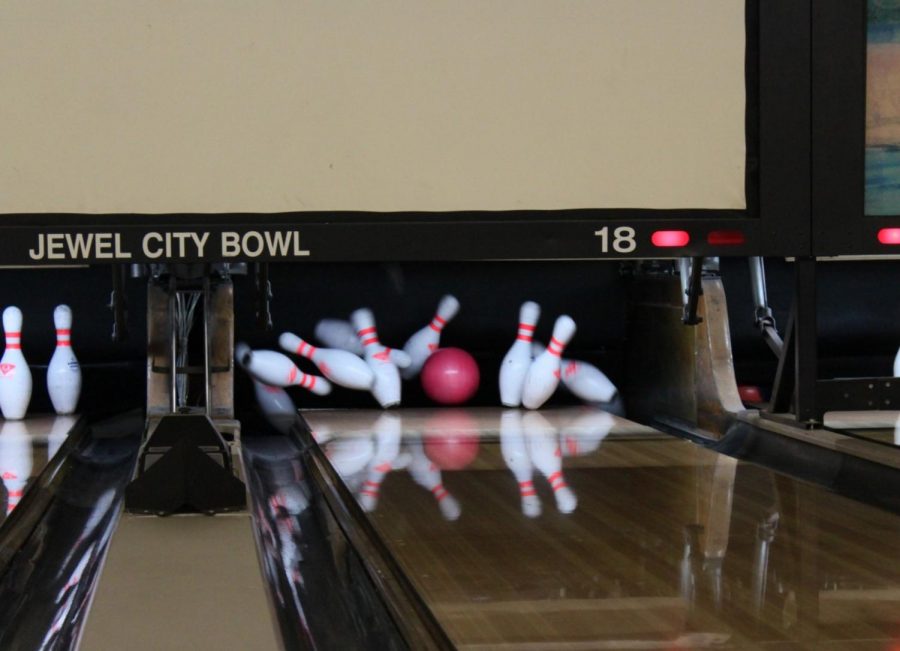 Pamela Faller
"I honestly forgot how to bowl" said Glendale High School senior and junior bowler Jeremy Tuazon. "I haven't bowled since March, so this has been my longest break from the sport." Like Tuazon, bowlers from Southern California continue to face one of the coronavirus's lasting effects during quarantine: the temporary closing of bowling alleys.
On March 15, Mayor Eric Garcetti ordered the closing of venues, such as restaurants, bars, gyms and movie theaters to prevent the spread of Covid-19. These restrictions were to remain in effect until March 31, but since then have stayed in place. In particular, the shutdown of bowling alleys has greatly impacted the bowling industry and competitive bowlers.
Normally, Tuazon would bowl several times throughout the week, practicing on weekdays and competing in league and tournaments during the weekend. Because of Covid-19 restrictions, Tuazon has gone from bowling regularly to not bowling at all.
"I miss seeing friends and interacting with the people at the bowling alley," Tuazon said.
Many bowlers miss the social aspect of their sport. Kean Gatmaitan, a sophomore at Bishop Alemany High School, says bowling with his friends is what he misses most. At the same time, Kean misses the competitiveness of bowling against new people and other friends in tournaments.
The cancellation of tournaments as well as the indefinite postponement of tour events followed the shutdown of bowling alleys. Junior tours include the Junior Amateur Tour (JAT) and the Junior Bowlers Tour (JBT). These tours have specific events around the state in which bowlers can compete for scholarship money and qualify for the Junior Gold Championships, an annual national tournament for the top youth bowlers in the United States.
This year, the International Bowling Campus (IBC) Youth Development canceled the Junior Gold Championships, previously scheduled for July in Las Vegas, in addition to other national championship events. Gary Brown, the IBC Youth Managing Director, explained that ensuring the safety and welfare of bowling families is their number one priority.
For Gatmaitan, this year's Junior Gold would have been his first. "I was super excited to go because it was something that I've never done before," he said. "When I found out that the tournament was canceled, I was really bummed because I had put a lot of time and work into practice in preparation for it."
Other bowlers shared the same frustration as Gaitman. In August, bowlers staged a rally in front of Cal Bowlin Lakewood against the shutdown of alleys. The socially distanced crowd of bowlers demonstrated their passion for the sport in jerseys and with signs in an attempt to gain the attention of local, county and state legislators.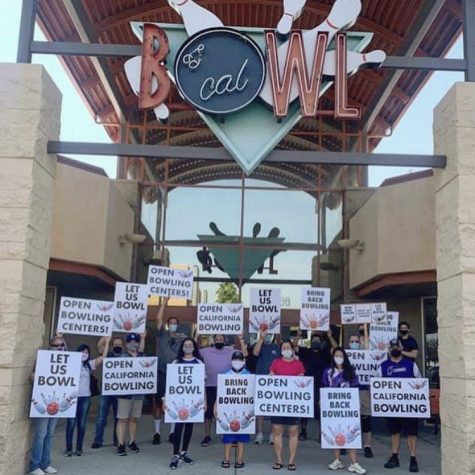 Amid pandemic closures, plans for reopening remain unknown. However, bowling alleys are working with the Los Angeles Department of Public Health to ensure the health and safety of staff and guests if and when they reopen.
So what should bowlers expect in the event of reopening?
Tyron Estacio, bowler and mechanic and porter at Jewel City Bowl explained the procedural changes that the bowling alley plans to implement: "Everything is going to be touchless and secluded," he said. "There will be hand sanitizer stations around the whole building. Bowling balls will be checked out at the front, then returned and sanitized by workers."
Fortunately, not all competitive bowlers are restricted by coronavirus shutdowns. In Michigan, for example, Gov. Gretchen Whitmer announced that public venues such as movie theaters and bowling alleys could reopen Oct. 9. In other places, such as Nevada and Washington, centers were announced to reopen in Phase Two of the states' reopening plans.
However, as cases spike in Southern California, L.A. County remains in the purple tier in California's four-tiered, color-coded coronavirus system. The purple tier, the most restrictive of all four, indicates that the virus is widespread in the county and mandates that indoor family entertainment centers, like bowling alleys, must stay closed.
Although the future of bowling alleys is uncertain, junior bowlers hold on to hopes that they will someday return to the lanes. "I'm really excited for the reopening of bowling alleys so that I can get back into shape and continue improving," Tuazon said. "I know it'll be tough, but the satisfaction of bowling good games and placing in tournaments makes it worth it."