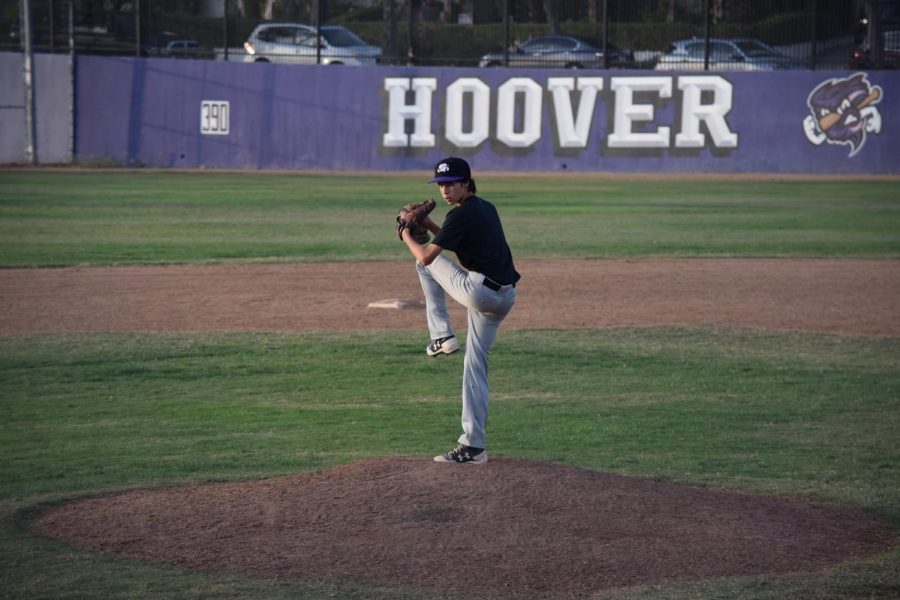 Lisa Tobey
California's mandated quarantine eased its restrictions beginning in May, with remote learning maintained since the start of this school year. This leaves one of Clark's demographics affected differently than the rest — student athletes. The 3 p.m. bell at Clark would mark the end of the day for most students after enrichment. Student athletes never had a seventh period normally, leaving for sports before then. With online learning instated, however, none of that happens at the end of the day, leaving student athletes without a seventh period entirely.
Junior Cherilyn Legaspi finds that remote learning has been very stressful with constant deadlines. This is compounded for her by her loss of her sport, basketball, which she felt had kept her active and alert. "I do try to work out almost every day, but it is not as hardcore and effective as how it would be if we were in school," Legaspi said. As an athlete of seven years, Legaspi is now missing out on a core part of her day.
Legaspi does feel that sports should be allowed to reopen, given that it is done safely. Junior Ethan Tobey concurs. "The continuing of sports before the reopening of schools should be allowed so long as it is done correctly and safely," Tobey said. "Every case needs to be individually assessed for safety measures, which need to be consistently enforced."
Tobey plays baseball at Hoover High School, and this is his third year doing so. Baseball is a spring sport, and so last year's season was cut very short. "I was disappointed that I really didn't have an opportunity to get much done last year as a result," Tobey said.
On the other hand, junior Sinitia Khosravian, who ran cross country last year for Hoover, does not think that athletes should be brought back to physically practicing. While Khosravian does not look forward to remote learning every day, she also does not feel that returning to normalcy is safe. "If it is not safe for schools to reopen then sports practices should also not start," Khosravian said. "There's a higher contact risk during practice than if we were simply going to school."
Unlike most students during this time, Khosravian has made exercise a key part of her routine. "I wake up at five to get in a good crossfit workout before school every morning," Khosravian said. As a cross-country runner as well as track and field athlete, Khosravian requires intensive daily workouts to stay in shape, especially as a junior without a P.E. period.
Like Khosravian, Tobey and Legaspi have been staying active at home until their respective sports resume on-campus conditioning. "Since our team has not begun to practice in person yet, I have been doing more simple exercise on my own," Tobey said. "I do running, similar to before, and some basic exercises like pushups, sit-ups, [and] squats." Legaspi has been more preoccupied with her schoolwork, but she tries to go for walks and do simple exercises like jumping-jacks whenever she can.
The California Interscholastic Federation announced in July that it intended to move fall sports to early spring of 2021 and spring sports to May and June. The CIF stated that it would allow for athletics to slowly resume over the summer. In addition,the CIF has temporarily suspended bylaws regarding outside competition in all sports for the current school year. This suspension grants student athletes the ability to compete on other sports teams at the same time as being on a school team.
In accordance with these terms, the County of Los Angeles Department of Public Health has also set guidelines for youth sports. The health department established that all youth sports must take place outdoors until further notice. Recent additions to the statement in October have made regulations more strict, requiring that any group exposed to even a single case of Covid-19 self-quarantines.
As of Oct. 22, all fall sports are permitted to begin conditioning on campus once again. Sophomore Francine Batungbacal, a volleyball player since sixth grade, has been adjusting to the major changes made to her sport. "We practice outdoors in the back of the school versus our regular indoors," Batungbacal said. Each player has a dedicated partner to practice with. If their partner is absent, then they don't practice in order to limit contact.
Upon arrival to practice, one's temperature is taken and any symptoms are recorded. "We wash down equipment each time we use them with paper towels and disinfectant," Batungbacal said. "We had to go get our physicals done, get our flu shot, and also fill out a Covid regulation form."
Despite the strict regulations on youth sports in California, national sports have returned to relative normalcy. The NFL, NHL, MLB and NBA have all resumed play. The CDC advises simply watching sports on television as they state that the highest risk scenario for Covid is what would be considered a normal sports game: high energy cheering, indoor spaces and lots of shared snacks.
Not having a seventh period has provided student athletes with a unique opportunity. For Tobey, not having a seventh period like nonathletes has been helpful. "I generally get ahead on my homework," Tobey said. "Being able to start early on my work every other day helps me to manage my large workload." Legaspi and Batungbacal have also taken advantage of the new open block. Both athletes use the extra time to unwind from a day of school before working out later in the day.
While the prospect of returning to normalcy is seemingly close and tantalizing, it would also have its drawbacks. Because of the nature of her sport, Khosravian doesn't exactly look forward to normal practice. "I do not have a great deal of desire to relearn big group workouts with my team," Khosravian said. For her, no amount of home workouts will substitute for actual practice. Batungbacal said that as much as she looks forward to the games, returning to regular practice reduces the number of games in the season while also cramming all of them into just one month.
While in-person schooling remains up in the air, Legaspi's hopes have stayed down to earth. "I look forward to seeing my team again since it has been a long time since we last played together," Legaspi said. Despite this, though, she understands that it may not be a possibility to go back to school with Covid cases continuing to rise. "All we can do right now is hope for the best," Legaspi said.
While Batungbacal has been able to resume conditioning at GHS, she reminisces about being able to practice normally. "It's a sport where everybody puts in an effort to reach one goal," Batungbacal said. "We used to run very close to each other, share a court with six players or sit very close on the bench, [and] walk home with each other as well."
As sports move back to on-campus practice, Batungbacal hopes that everyone can practice that same teamwork mindset. With everyone putting in effort towards resuming practice, she believes quarantine measures will be reduced even faster.