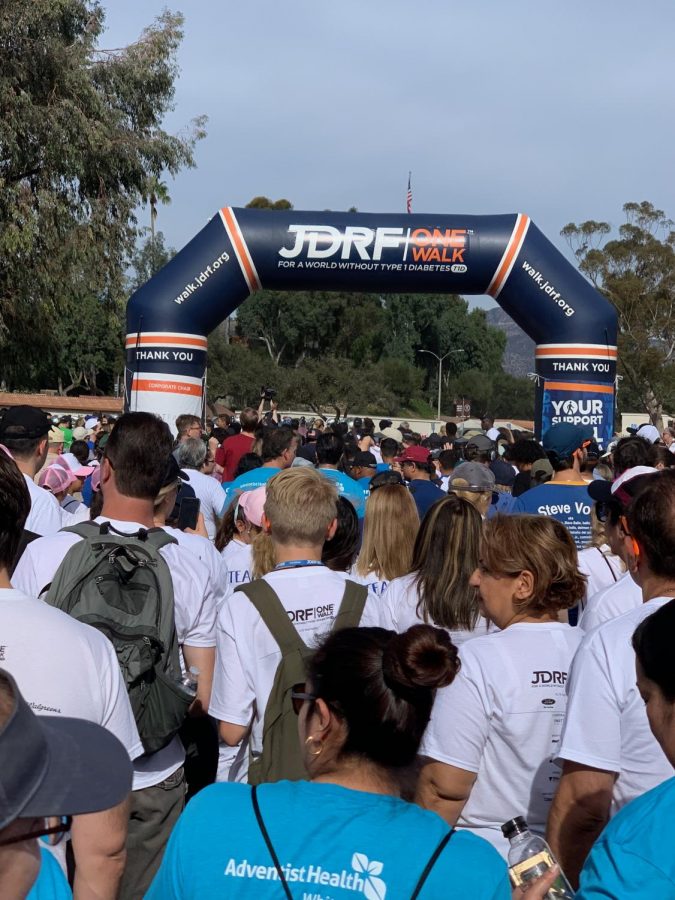 Ani Avakian
"Having diabetes never held me back, and I know that one day we will find a cure to help everyone," said junior Lusin Yengibaryan. "I've had Type 1 diabetes for ten years now and am very curious in finding a cure. And with the help of JDRF, I hope we will."
The Juvenile Diabetes Research Foundation (JDRF) is a nonprofit organization that fundraises for research to help make diabetes easier to cope with for patients. Yengibaryan is one of many youth ambassadors for JDRF and participates in the annual "Walk to turn type one into type none." One of many events held by this organization, the 5K walk, held Nov. 4, helps raise awareness of Type 1 diabetes and helps fundraise for a cure.
"I am walking once again this year to raise money for JDRF in their quest to make life better for those living with type 1 diabetes," said Susan Nelson, a 2018 member of the Chapter Team. Nelson has been apart of the JDRF team for many years and said she is amazed at how JDRF is growing. "I'm walking for a world without T1D," she said. Nelson has raised a lot of money and said she plans to continue participating for many more years.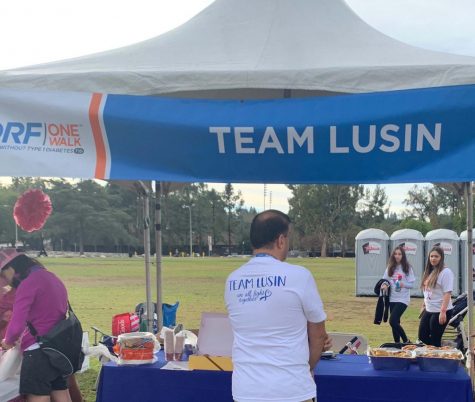 Yengibaryan juggles her diabetes, school and a club she has started for diabetes called Project Health. Yengibaryan started this club last year as a sophomore in order to educate students and friends about Type 1 diabetes. During club meetings, students discuss ways to fundraise for the JDRF walk and they talk about diabetes in general.
"Being a part of Project Health has been very fun because we get to learn about diabetes and how we can help find a cure," said junior Anna Ohanyan. "It is important for us to fundraise and bring awareness to such an important cause, and with Project Health we learn how to."
Yengibaryan needs to fundraise $5,000 in order to participate in the walk every year. With each member raising this amount, the walk raised over one million dollars this year alone and continues to raise more every day.
And this year, with the help from the students in her club and our community, they raised enough money to participate. By raising the money, Yengibaryan got to have her own booth at the event and go on stage to talk about her own experience being diabetic. "Being a youth ambassador is an honor, and especially since we got to raise enough money to join the walk this year," Yengibaryan said.
The JDRF One Walk was outside the Rose Bowl Stadium, in Pasadena. Since enough money was raised this year, Yengibaryan and her team got to have their own booth. Once there, Yengibaryan, her family and friend set up the booth and got dressed in matching T-shirts. There were many booths around the entire area of the event, filled with people who wanted to help the cause. Before the walk started, participants walked around and visited other booths to meet new people and learn their stories.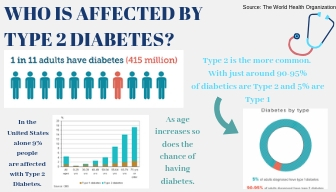 Derek Theler, an actor from the show Baby Daddy, was in attendance on this day. He also has Type 1 diabetes and attends the 5K walk every year, giving a speech about his life and how JDRF has helped him and given him.
After his speech, it was time for the youth ambassadors to talk about their experiences. The youth ambassadors are a group of children who have diabetes and who raised enough money to have a booth at the event. The youth ambassadors help to raise money and bring awareness to the organization and the disease. Each ambassador said their name, age and explained how long they've had diabetes. Some of them even explained their stories with diabetes. Once they finished, all families and groups began the walk.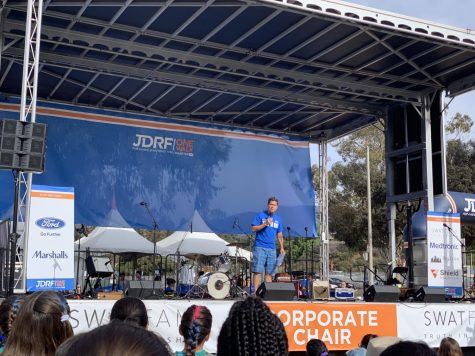 3..2..1…GO! And with that, everyone started to walk towards the finish line. The walk took around three hours. Each team had matching T-shirts and cheered to show their support. After the walk was over, volunteers stood at the finish line to cheer on the participants and then went back to the booths to end the event.
Junior Lyanna Babakhanian was very excited to attend the walk this year and said that it helped her learn a lot about diabetes. "I've been in Project Health for two years and I was so happy when we raised enough money to attend this year's JDRF walk," Babakhanyan said. "It was very fun to meet new people and go such an important event that we have prepared for. Going on the walk and being there to experience the event was very fun, and I hope Project Health can attend next year."