Walk the Moon succeeds with 'Talking Is Hard'
Since taking the indie music world by storm with their 2011 summer hit "Anna Sun," Ohio based band Walk the Moon has continued to impress with their melodious capabilities. From releasing their self-titled album in 2012 to going on tour with musical powerhouses such as P!nk and Panic! At the Disco, the four gentlemen have built themselves an illustrious reputation as artists, and they resume to heighten said reputation with their sophomore record Talking is Hard.
The album's single "Shut Up and Dance" is an unapologetic, gleeful ode to the '80s and the nerdy trends it introduced, and the song's goofy music video is perfect visual counterpart to its silly dance-rock tune. Another notable track is "Up 2 U," which is the most surprising song featured on the album, as its message is a kind of slap-in-the-face to pop culture and stresses the fact that today's generation of youth has the ability to determine what's important in modern society and how that ability should be used thoughtfully.
"Work This Body" is also another highlight, as it is one of the most spastic and joyous songs on the record. What's so fantastic about this track is that it encapsulates, essentially, what the whole album is really about, empowerment and pushing oneself beyond what they expect of themselves. A majority of the album is hugely dance/indie rock, which is what the group is accustomed to, yet there are also some more emotional songs, which is also something the group is familiar with.
One of the band's most underrated songs from their previous album is "Iscariot," a beautifully melancholic song about betrayal and breaking brotherhood. Here, there are some tracks that contain a somewhat identical arrangement as the more affecting songs the band produces. "Down in the Dumps" is also fairly moving, exposing how negativity works in a cycle and how crucial it is to escape from said cycle. Furthermore, one of the highlights of the album in general is the final song "Aquaman," which is evidently the underdog of the record, both in terms of its placement and its story. The song is about taking a leap of faith and the benefits that it could lead to which, again, relates to the album's overall message of empowerment.
All in all, this is a first-rate album produced by a first-rate band that deserves much more attention and praise than it'll probably end up receiving. The record as a whole offers so much, from extravagantly vibey, fast-paced jams to deeply moving, emotionally resonant ones. Also, it's actually about something significant, a quality most popular songs today lack. This masterpiece of music is definitely worth a listen.
About the Contributor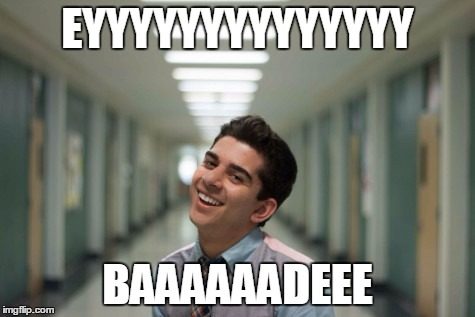 Alec Badalian, Magazine Editor
INTERESTS/HOBBIES:  Inter-dimensional travel.
EXTRACURRICULAR ACTIVITIES:  Stopping Dr. Doom.
THREE WORDS TO DESCRIBE ME ARE:  This isn't science.
IN...