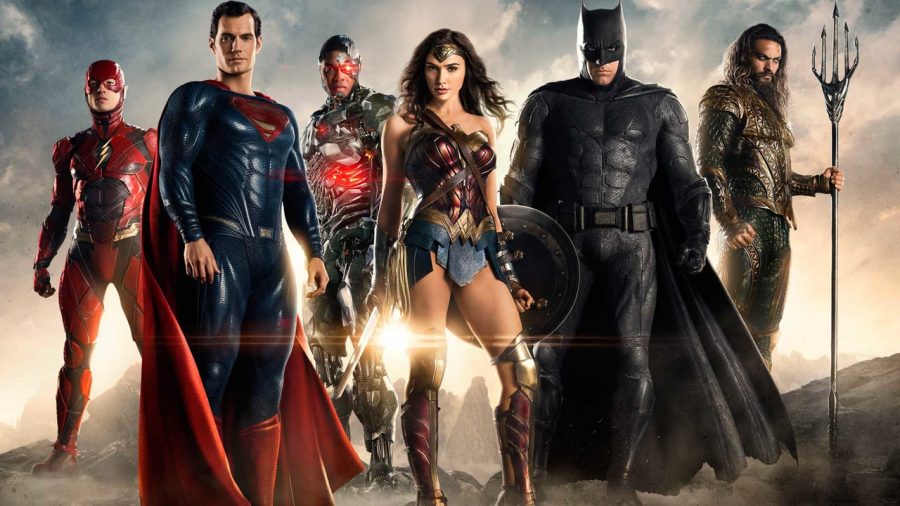 The powerful and thrilling Justice League movie is an example empowerment to DC comic book fanatics. Director Zack Snyder brings the action and teamwork to life on the big screen. Ever since the ending of Batman v Superman: Dawn of Justice, DC fans having been waiting for the release of Justice League.
In this movie, the world is still in mourning after the falling of Superman (Henry Cavill), crime has increased throughout the world and hope is lost. Bruce Wayne (Ben Affleck), also known as Batman, tries to decrease the crime in Gotham City, but in doing so he suspects a great darkness headed for the world. Bruce asks Diana Prince, aka Wonder Woman, (Gal Gadot) to help him go against whatever is coming.
Diana informs Bruce that the darkness is Steppenwolf, a god that wants world destruction. Steppenwolf needs three boxes, that contains power, in order for that to happen. The three boxes are separated because if they are touching they can end mankind.
To stop Steppenwolf, Diana and Bruce assemble a team with extraordinary powers to help save the world. The team consists of The Flash (Ezra Miller), Aquaman (Jason Momoa) and Cyborg (Ray Fisher).
In order to end Steppenwolf, the team has to find the three missing boxes before Steppenwolf finds them. At first, the team encounters this question: Can they survive without the powerful Superman. Batman and Wonder Women try to control the group and make a plan to kill Steppenwolf without killing others.
While the movie is great overall, there still are some flaws. The music in the background doesn't really go with the scene. Besides the music, Gadot electrifies the film with girl power and standing up for family against Steppenwolf. Justice League is a thrilling movie that truly captures the essence of DC's one-of-a-kind superheros and their stories.
Gadot shows the true meaning of Wonder Woman by not giving up on destroying Steppenwolf. Miller captures the importance of The Flash by making the audience a laugh, including the characters in the film. Momoa shows the awesomeness and thrill of the movie; he makes the power in Aquaman spark. Zack Snyder directs the movie with true potential towards the awesomeness of the DC super heroes.