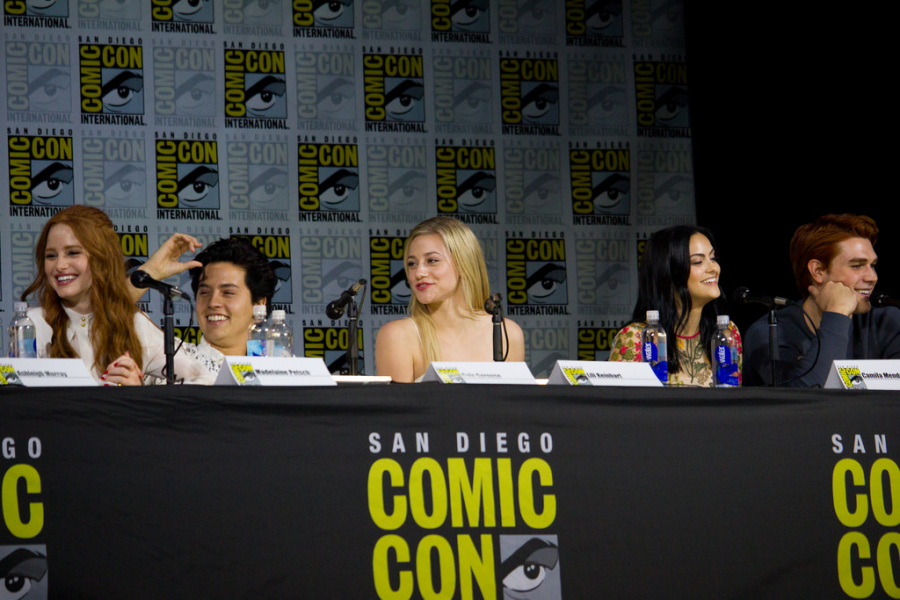 The hit mystery-drama television show Riverdale has taken Netflix by storm ever since it came out in early 2017. The series tells a story of an innocent town that, because of the mysterious death of Jason Blossom on the 4th of July, has been forever changed. The anticipation among viewers has finally been put to an end when the first episode aired Oct. 11.
The town in which the series takes place, Riverdale, is based on the setting of the well-known Archie's Comics. One familiar with Archie's Comics would find several similarities between the stories and the show — including the main characters: Archie Andrews, Betty Cooper, Veronica Lodge and Jughead Jones (who narrates the series).
The final episode in Season One left viewers with a major cliffhanger. The famous Pop's Diner in the show had been robbed, and Archie's father, Fred, ends of getting shot by the robber. It was never revealed whether Fred Andrews died, leaving fans on the edge of their seats up until the first episode of Season Two aired. Also in Season One, the truth about Jason Blossom's death was finally revealed.
The first episode of Season Two, which hit over two million U.S. viewers, began with Fred Andrews being rushed to the hospital. A very anxious Archie Andrews and Sheriff Keller design a lineup in hopes of identifying the shooter of Archie's father, but fail to do so. Meanwhile, Veronica accuses her mother of hiring someone to kill Fred Andrews, which causes extreme tension between the two when Hermione, her mother, denies her daughter's claim or hiring anyone. To make tensions worse, Hiram Lodge, Veronica's father, returns to Riverdale. Also, Ms. Grundy, who some may recall from Season One, is throttled to death by the shooter of Fred Andrews.
Season Two's premiere seemed to focus on Archie unlike the previous season. In the first 13 episodes of the series, the show tended to focus on the other characters conflicts more than it should have. Archie Andrews is certainly the lead actor in the series, considering the whole show is based on Archie's Comics, so the season two premiere was interesting since it revolved mainly around Archie and his family.
The mystery in the series keeps increasing, and it is evident that many people believe that the show is getting better and better. The new characters, including Hiram Lodge, have added a lot of suspense so far to the series as more conflicts are arising. The drama is now more amplified and the romance has definitely heightened.