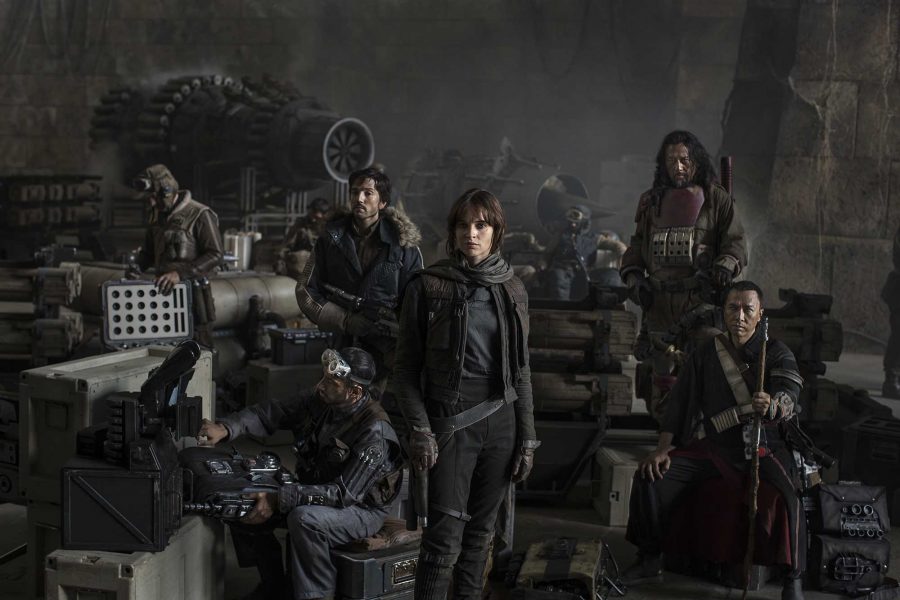 courtesy of collider.com
The fact that there are new Star Wars films being released in the modern world is almost unbelievable. Fans were convinced that 2005 marked an end to this franchise with Episode III: Revenge of the Sith, which wrapped up the massively underwhelming prequels. But just ten years after this supposed finale, the world witnessed a new entry in this beloved saga with Episode VII: The Force Awakens, revitalizing the fun and wonder of the world of Star Wars. With its huge success, a sequel was bound to happen, but the fact that The Force Awakens has also spawned spin-offs, such as the upcoming Rogue One: A Star Wars Story, is just immensely satisfying.
Blasting into theaters on Dec. 16, the same slot as The Force Awakens had last year, this story takes place long before the events of The Force Awakens and even before A New Hope, as it revolves around the construction of the first Death Star. With the galaxy on the brink of catastrophe, the Rebellion is plotting to steal the plans for the giant space station from the Imperial Army in order to take it down, enlisting in the help of Jyn Erso (Felicity Jones), whose allegiance to either side is unclear.
This film could have easily been a lazy attempt at cashing in on the revival of this epic space opera, but it doesn't feel that way at all. With Gareth Edwards (Godzilla) directing and the terrific cast, which includes Diego Luna, Ben Mendelsohn, Mads Mikkelsen, Alan Tudyk and Forest Whitaker, there seems to be a valiant effort from everyone involved aiming to create the best film possible.
Edwards has stated that the feel he's going for is that of a full-fledged war film, which isn't exactly something that's been seen in the past films. Recruiting the cinematographer of Zero Dark Thirty and various production designers from Saving Private Ryan, the tone Edwards is attempting to create is quite prominent and is blending very well with the general tone of the Star Wars films.
This is truly unlike anything that this franchise has tackled, both thematically and visually. There appears to be some sort of martial arts elements here as a man smacks a Stormtrooper with a stick with some impressive form. There are also some pretty intense sirens blaring throughout the trailer, heightening all the action.
This is bound to be one of the most exciting films of the winter season and will perfectly feed our hungry appetites for more Star Wars until next December when Episode VIII comes out.