'Goosebumps' is a grand heap of fun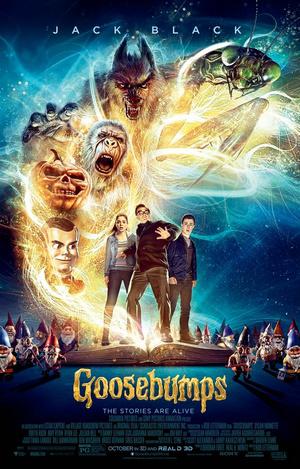 Teenagers, prepare to feel like kids again. Being a child in the early to mid 2000s was something of a treat to those who loved a good scare, as every night throughout the month of October, Cartoon Network would air episodes of the glorious horror series based on the stories of R.L. Stine, Goosebumps. Witnessing the monsters and ghosts come to life was truly magical, crawling from the page to the screen with cheap costumes and makeup, accompanied by atrocious child actors which, to a kid, was probably one of the coolest things ever. Now in 2015, modern day children can be introduced, teenagers can reminisce and adults can fully enjoy the jolly old time that is Goosebumps.
Popping into theaters on Oct. 16, Sony's reimagining of the world of Goosebumps stars Jack Black as R.L. Stine himself who's living as a recluse in a small town in Delaware with his daughter Hannah (Odeya Rush). One day, young Zach Cooper (Dylan Minnette) and his mother (Amy Ryan) move in next door to Stine, who implores them to stay away from him. When Zach becomes suspicious, he begins to snoop around Stine's house with his new friend Champ (no, not John Cena; Ryan Lee) and with doing so, opens Stine's original manuscript for The Abominable Snowman of Pasadena, which actually releases the monster into the real world. Eventually, Slappy, the dummy of Night of the Living Dummy fame, gets a hold of the books and opens them, releasing each of Stine's creations upon the world one by one. What ensues is a crazy adventure in which Stine and these kids must figure out a way to suck these beings back into their books and end the havoc that's destroying the city.
What's so great about Goosebumps is that it retains the silly, whimsical nature that the books and TV show had rather than try to have a new, edgy approach to the material. These stories are meant to be scary for kids, not so much for adults, who'll be able to realize how goofy everything is, which is totally fine because, as well as being frightening for children, it's also wonderfully funny in a somewhat mature yet also childish manner as well. The film is filled to the brim with great ideas, particularly one involving Stine's daughter which turns out to be legitimately moving, and in no way comes off as forced or poorly handled the way it would in almost any other movie that tries to jam a sentimental moment in its story. It actually plays well within the cooky madness without causing any tonal inconsistencies.
Jack Black is dynamite as Stine, showing yet again that he is one best physical comedians of his time, as runs around in the most amusing fashion possible and makes the funniest of faces imaginable. The young performers are all great too and never end up becoming annoying the way most kid actors tend to be. The abundance of CGI is also immensely charming, which throws back to the effects of the original series which, admittedly, weren't astounding in any way, but, once again, effective for kids. Here, the effects seem to be poorly done on purpose as a sort of homage to the cheesy styles of the show.
There's just no getting around the fact that Goosebumps is one of the most entertaining movies this year. From its playful atmosphere, its plethora of clever concepts and overall nostalgia, there almost can't be a better way to spend Halloween than to just marvel in this world of anthropomorphic creatures and spooky twists. As that one cliched critic would say "It's fun for the whole family," which it honestly is, as audiences of all ages will be able to find a ton of enjoyment as they embark on this crazy ride.
About the Contributor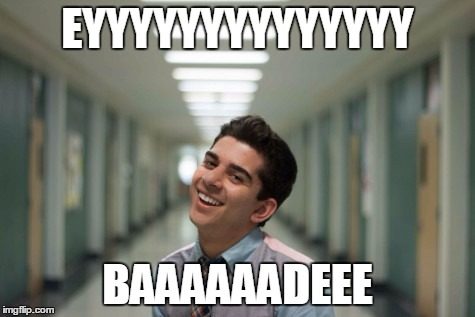 Alec Badalian, Magazine Editor
INTERESTS/HOBBIES:  Inter-dimensional travel.
EXTRACURRICULAR ACTIVITIES:  Stopping Dr. Doom.
THREE WORDS TO DESCRIBE ME ARE:  This isn't science.
IN...