Check into Hotel Transylvania 2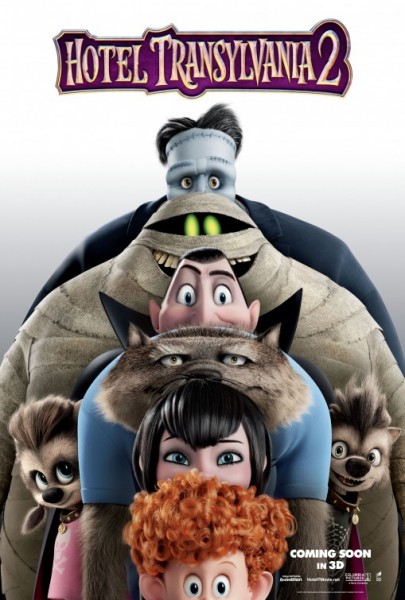 "I don't say 'Blah… BlahBlah'" Dracula audaciously (Adam Sandler) says in Hotel Transylvania 2. Hotel Transylvania 2 is the perfect comedy if one is five years old or even 50 years old.
This animated film tells the story of the overprotective father, Dracula, protecting his daughter Mavis (Selena Gomez) from the terrible humans continues after Mavis begins her life as a newlywed with her husband, Jonathan (Andy Samberg) and their child, Dennis. Hotel Transylvania 2 is the sequel of Hotel Transylvania, which was the foundation of the whole movie series.
The first movie shared the story of the inquisitive, "young" vampire Mavis celebrating her 118th birthday in the hotel her father, Dracula, built just for her safety and all monsters from the humans. Dracula's years of protecting Mavis starts to fail after she falls in love with a human, Jonathan, after he stumbles upon Hotel Transylvania.  
Three years later after the production of the first movie, Hotel Transylvania 2 opened on Sept. 25, thrilling its audience.
Hotel Transylvania 2 starts off with the wedding of the lovely young couple, Mavis and Jonathan, and the many famous monsters attend, including Jonathan's side of the family.
The plot revolves around the idea that Dennis, their child, won't be a vampire and he won't get his fangs before he is five years old.
Mavis wants to visit California where Jonathan grew up because she believes that it's safer for Dennis and thinks he's too different to be a vampire. If she likes California, she plans to move her little family there. Dracula wants the vampire bloodline to continue and won't give up until Dennis can get his fangs.
The journey continues through many hilarious and heart-warming events. The voice talents in the movie are perfect, from Adam Sandler to Fran Drescher. The father-daughter connection is beautifully portrayed by Sandler and Selena Gomez whose dialogue seems anything but scripted.
The deeper meaning of the movie would exemplify the fact that a person does not have to marry or love the ethnicity they were born as. Compared to the first movie, there was a lot more trendy references in Hotel Transylvania 2 which made references funnier.
The movie is hysterical and will make anyone who watches it want a third one to come out too.
About the Contributor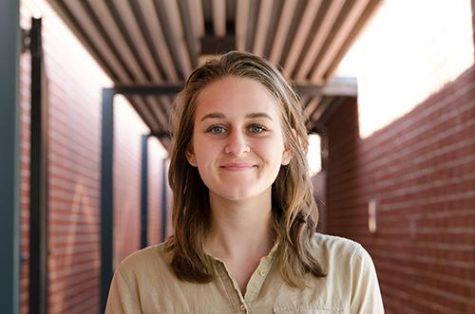 Tenny Vasghanian, Yearbook Design Editor
Hobbies/Interests: I love science and math. I play the piano and do a lot of art (including sculpting)
Favorite Movie: The Devil Wears Prada
Favorite...