'Spy' is a mission accomplished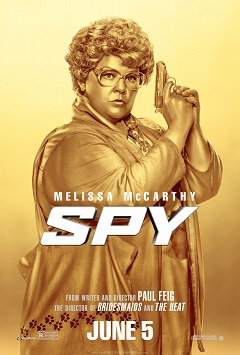 2015 is the year of the spy movie, as seemingly every season has a film of this genre. During the end of winter in February, there was Kingsman: The Secret Service, the immaculate action/comedy that cleverly riffed on the cliches of Bond-esque movies. Later in the summer, Mission Impossible: Rogue Nation and The Man from U.N.C.L.E. will be released, both of which seem to be quite promising.
Finally, in the fall, Bond himself returns with Spectre, the fourth of the Daniel Craig as James Bond saga. But in between all these spy films comes 20th Century Fox's aptly titled Spy, a wonderfully entertaining raunchy comedy.
Set to be released on June 5, this R-rated comedy stars Melissa McCarthy as Susan Cooper, a CIA analyst who's never left her desk and seeks to experience the adrenaline of being on the field the way her colleague and love interest Bradley Fine (Jude Law), a decorated CIA agent. But when he is compromised and fellow agent Rick Ford (Jason Statham) resigns, Susan is the only agent left who can take down Russian arms dealer Raina Boyanov, who plans to sell a nuclear bomb that will wipe out the United States.
Writer/director Paul Feig creates a marvelous tone here, which includes both hilarious comedic moments and genuine suspenseful action sequences. Much like Kingsman: The Secret Service, which was also released by Fox, these two aspects of the film aren't uneven. Both sides are catered two equally, which makes it as funny as it is exciting. This is due not only to Feig and his execution of both the script and the direction, but the performances as well.
McCarthy, who has made some exceptionally terrible films in the past, strays away from her obnoxious, buffoonish persona that made her unbearable in films such as Tammy and Identity Thief. Here, while obviously silly, she's confident and doesn't have to rely on men to fight her battles the way lesser films would do. In fact, the tough, hardened Statham is the wimpy one who is constantly getting saved by McCarthy, which makes all these scenarios not only humorous, but meaningful.
Across the board, there isn't a weak link. Law is really funny as well, sporting a convincing American accent, and Rose Byrne, while not exactly a menacing villain, plays the role perfectly. Also, Peter Serafinowicz has a short role as a foreign spy and makes the most of his brief time, creating as many as laughs he can. There are a few flaws here and there, but nothing too significant, making Spy a top-notch comedy.
About the Writer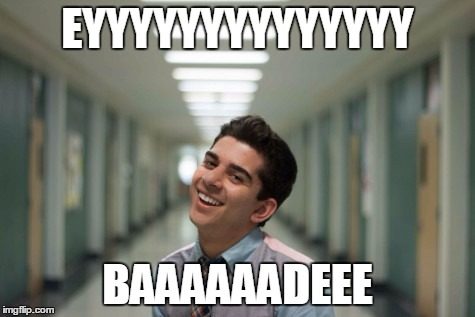 Alec Badalian, Magazine Editor
INTERESTS/HOBBIES:  Inter-dimensional travel.
EXTRACURRICULAR ACTIVITIES:  Stopping Dr. Doom.
THREE WORDS TO DESCRIBE ME ARE:  This isn't science.
IN...