Why "Her" deserves more love
It's been just about a year since Spike Jonze's fourth feature film began making its way around the film festival circuit, and the aftermath has been underwhelming. Though critical and audience response were largely positive, its commercial success, awards reception (aside from an Academy Award for best original screenplay), and overall recognition were not as much. The fact that Warner Brothers' impeccable indie gem Her isn't a significant part of modern culture is an utter travesty.
Perhaps the film may pertain some popularity within hardcore cinephile culture, but that simply isn't the proper amount of appreciation that it deserves. Set in a futuristic Los Angeles, Her follows the socially awkward life of Theodore Twombly (Joaquin Phoenix), who's made a reputation for himself by writing blissfully affectionate for those who aren't capable of doing so for their loved ones. With this recently filed divorce papers looming over his mind, Theodore gains a connection with his new operating system (voiced by Scarlett Johansson). As the two learn more about each others existence, their relationship begins to be challenged.
Calling this filmic perfection would be an understatement. The vast emotional resonance is breathtaking, displaying sweetness, melancholia, hopefulness and an infinite array of others. Phoenix is outstanding in this tremendously moving performance and Johansson, who creates an entire character solely based on her voice, shines just as brightly. The bond created by the two is extremely touching, and each scene with them manages to exert laughs, tears, or both.
Beyond that, everything is just as flawless. The visual aspects are astounding, from the gorgeous cinematography, to the meticulously interior set designs, to the marvelously crafted costumes. The gloriously existential soundtrack, featuring work from musical greats such as Arcade Fire and Karen O, adds a whole other level of poignancy. Even with the breathtaking aesthetics aside, the film has so much to say about love and technology and how people can become so dependent on both of these properties.
Using words to capture the magnificence of this brilliant piece of art is quite the provocation. Its ability to connect with the audience is simply magical and a task very few movies can perform. The only true way to harness its brilliance is to witness it in all of its splendor, which many should do, for the film's poor performance is a shame.
About the Contributor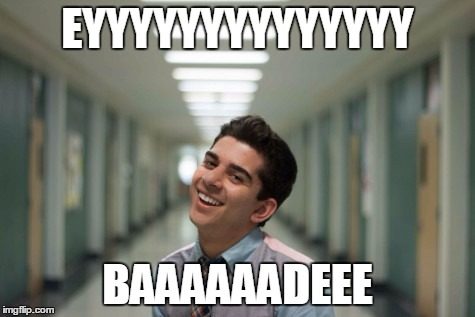 Alec Badalian, Magazine Editor
INTERESTS/HOBBIES:  Inter-dimensional travel.
EXTRACURRICULAR ACTIVITIES:  Stopping Dr. Doom.
THREE WORDS TO DESCRIBE ME ARE:  This isn't science.
IN...